Forbes on the World's Top-Earning Authors
Forbes on the World's Top-Earning Authors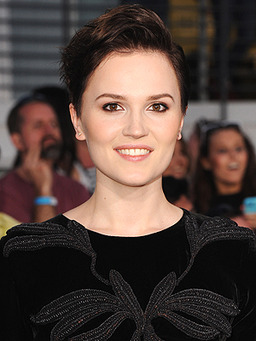 Forbes Magazine reported on the World's Top-Earning Authors this week and as always the list includes several genre writers — and a few new names.
Twenty-six year old Veronica Roth, author of the Divergent series, joins the list for the first time at #7 — ahead of John Grisham, Stephen King, and J.K. Rowling. Once again, James Patterson tops the list, as he has for the last several years, earning $90 million in 2013. He produced an amazing 14 books last year (same as the previous year), most written with an assortment of co-authors; his novels account for one out of every 17 hardcover novels purchased in the United States. His successful series include the Alex Cross and Michael Bennett titles; in addition to adult fiction, he's also the bestselling living author of young adult and middle grade books.
Next on the list is Dan Brown at $28 million, mostly on the successof  Inferno, the fourth in his Robert Langdon series (The Da Vinci Code and others), which sold more than 1.4 million copies in the U.S. Third and fourth are Nora Roberts and Danielle Steel.
I was pleased to see Diary of a Wimpy Kid author Jeff Kinney on the list at #6; Hunger Games author Suzanne Collins ranks #10, and George R.R. Martin clocks in at #12. The top authors on the list are as follows.
James Patterson – $90 million
Dan Brown – $28 million
Nora Roberts – $23 million
Danielle Steel – $22 million
Janet Evanovich – $20 million
Jeff Kinney – $17 million
Veronica Roth – $17 million
John Grisham – $17 million
Stephen King – $17 million
Suzanne Collins – $16 million
J. K. Rowling – $14 million
George R.R. Martin – $12 million
David Baldacci – $11 million
Rick Riordan – $10 million
E.L. James – $10 million
See the complete list at Forbes.com.