New Treasures: The Great Glass Sea by Josh Weil
New Treasures: The Great Glass Sea by Josh Weil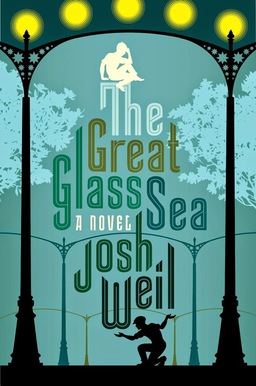 In his first novel, acclaimed short story writer Josh Weil draws on tales of Slavic folklore to tell the story of two brothers in a near-future dystopian Russia. Lauren Groff, author of The Monsters of Templeton, said "The Great Glass Sea is our world made uncanny; the Russian countryside of folktale and literature turned darkly luminous, menacing, and brittle." Sounds promising to me.
Twins Yarik and Dima have been inseparable since childhood. Living on their uncle's farm after the death of their father, the boys once spent their days helping farmers in fields, their nights spellbound by their uncle's tales. Years later, they labor together at the Oranzheria, a sea of glass erected over acres of cropland and lit by space mirrors that ensnare the denizens of Petroplavilsk in perpetual daylight. Now the twins have only work in common — stalwart Yarik married with children, oppressed by the burden of responsibility; dreamer Dima living alone with his mother, wistfully planning the brothers' return to their uncle's land.

But an encounter with the Oranzerhia's billionaire owner changes their lives forever and soon both men find themselves poster boys for opposing ideologies that threaten to destroy not only the lives of those they love but the love that has bonded them since birth.
Josh Weil is the author of the the novella collection The New Valley, which won the Sue Kaufman Prize for First Fiction and a "5 Under 35" Award from the National Book Foundation. His fiction has appeared in Granta, Esquire, Agni and One Story. He lives in the foothills of the Sierra Nevadas.
The Great Glass Sea was published by Grove Press on July 1, 2014. It is 474 pages, priced at $27 in hardcover and $14.99 for the digital edition.