Too Grand a Vision: A Review of Jodorowsky's Dune
Too Grand a Vision: A Review of Jodorowsky's Dune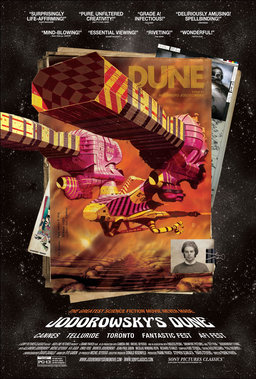 Frank Herbert's groundbreaking 1965 novel Dune is still rightly considered one of the greatest sci-fi novels ever. This majestic novel justly won the 1966 Hugo award and the first ever Nebula in 1965. As fans of Dune know, it's a book (and a series) dealing with a host of interesting and complex philosophical and religious concepts.
If you haven't read Herbert's original novel, then perhaps you're familiar with David Lynch's infamous 1984 movie version of Dune. (Oh James, please don't go there!) This was an early letdown — something that us genre fans are unfortunately far too familiar with by now — and was quite a bomb. (Personally, I think there are some elements of that movie that are quite good.)
One of the most interesting things about the theatrical version of Dune is its "development hell" history. For example, were you aware that after the Hollywood execs edited the movie the way they wanted, David Lynch refused to have his name attached to the movie and early cuts claim to be directed by Alan Smithee?
But even before any of that, you also may not know that Dune had been vigorously pursued as a possible movie by a Chilean surrealist filmmaker named Alejandro Jodorowsky.
Never heard of Jodorowsky? Few have. I personally was familiar with his name from behind-the-scene footage and documentary interviews on DVD extras. Jodorowsky's name often comes up in discussions about the making of Ridley Scott's 1979 movie Alien or his 1982 Blade Runner.
But I've also heard Jodorowsky mentioned in relation to the 1981 movie Heavy Metal and even the original Star Wars. All I really knew was that Jodorowsky had attempted, and failed, to film Dune back in the 70s.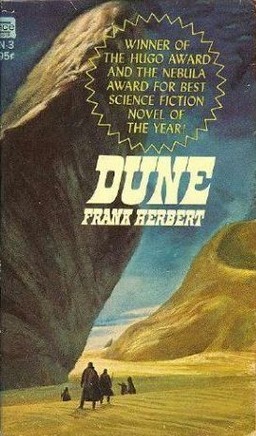 Given these interesting hints, I was excited earlier this year when I saw that a new documentary was coming out about Jodorowsky's attempt to make Dune, named simply enough Jodorowsky's Dune. Fortunately, I live in a city where small releases of independent movies have a venue to be seen. It debuted here last week and I (along with about 10 other people!) were at the first matinee screening.
But who cares about a movie that was never made? You may think this is a pointless documentary. But once you become familiar with what went into the preparations for this never-made movie, and what happened as a result, you begin to see how influential this would-be project actually became and why it is still talked about to this day.
First, you should know that Jodorowsky has a very hippy and psychedelic view of religion and philosophy. Don't ask me to summarize it succinctly. Just go to YouTube and watch the trailers or a couple of clips from his 1970 El Topo or his 1973 The Holy Mountain. Though neither movie was anything close to a hit by Hollywood standards, both were cult hits throughout the world and did financially well on that scale.
It's clear from these early movies that Jodorowsky had a fascination with religious and philosophical ideas with a grand scope. So it's no surprise that right after the success of The Holy Mountain, French producer Michel Seydoux approached Jodorowsky about making a movie. Jodorowsky said he wanted to make a movie based on a book with its own grand religious and philosophical notions, i.e. Herbert's Dune.
And this, sci-fi fans, is when things get interesting. Jodorowsky began pre-production on Dune by surrounding himself with some of the greatest artists available at the time. For example, Jodorowsky drafted famed British sci-fi artist Chris Foss to design ships and various techno-gadgets that he wanted for the movie. Chris Foss was famous for various sci-fi book covers, including the British paperback editions of Isaac Asimov's Foundation Trilogy.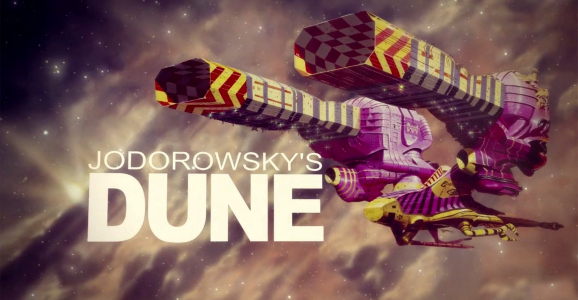 Another important designer that Jodorowsky employed for his Dune project was the French artist of Heavy Metal magazine fame Moebius, who did the character design.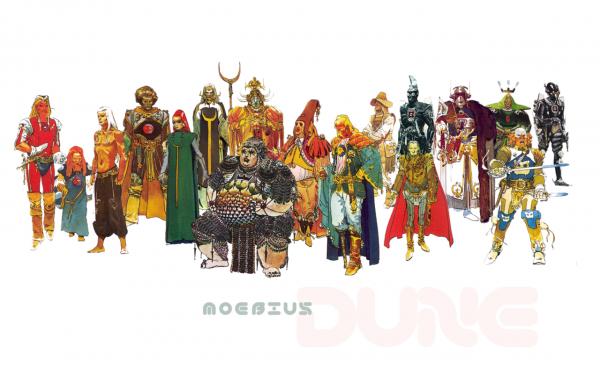 As well as a young up and coming Swedish artist name H. R. Giger.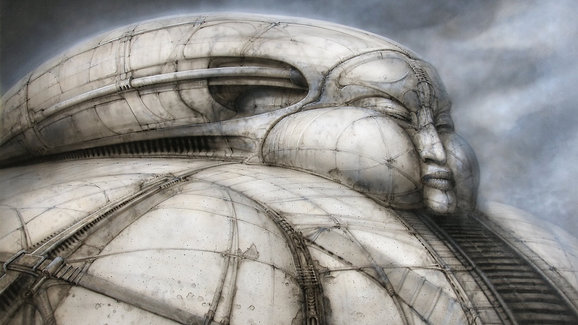 Jodorowsky also approached Hollywood's at-the-time premiere special effects expert Doug Trumbull, who had recently been extolled for the special effects on Stanley Kubrick's 2001: A Space Odyssey. Trumbull went on to do the special effects on such movies as Steven Spielberg's 1977 Close Encounters of the Third Kind and Ridley Scott's 1982 Blade Runner.
Unfortunately, after meeting Trumbull, Jodorowsky thought him too cocky and "not spiritual enough" to work on Dune. So, after seeing John Carpenter's 1974 cult movie Dark Star, Jodorowsky contacted its special effects creator and co-writer Dan O'Bannon. O'Bannon agreed to help design and do the special effects for Dune.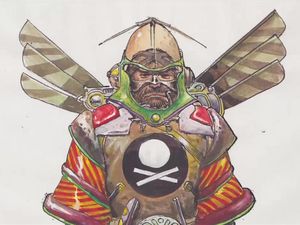 But it wasn't just great artists that Jodorowsky assembled. He also went enthusiastically about the globe enlisting a cast for Dune.
He successfully got an odd array of characters such as Salvador Dalí, Orson Welles, David Carradine, and Mick Jagger to agree to star in his motion picture. And he even got the rock group Pink Floyd to sign on for the music.
So what was the result of this variegated assemblage? A several hundred-page, hardbound, fully illustrated storyboard version of the script. A copy is shown in the movie and let me say that it is a beautiful thing to behold. The script was sent around to all of the major Hollywood studios with a projected budget of just under ten million dollars.
And of course, as history tells us, everyone passed on the project.
Why? In a phrase, it was too grand a vision. As storyboarded, the movie would've been 12-14 hours! Not to mention that Jodorowsky, as a potential director of the project, was not exactly Hollywood's idea of who should direct such a big budget movie. So, Jodorowsky's Dune fell stillborn from the pre-production process.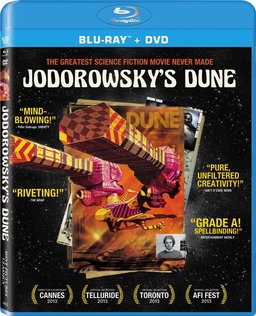 But the story doesn't end there. The influence of that Jodorowsky script became noticeable throughout many ensuing pictures. And many of the artists that Jodorowsky had employed went on to be major players in various other Hollywood movies. Most notably, Dan O'Bannon (co-)wrote the script that became Ridley Scott's movie Alien and H. R. Giger's designs became the monster of that famous film as well.
Jodorowsky's Dune goes on to chronicle the enormous effect of Alejandro Jodorowsky's famous Dune script throughout Hollywood. I found this documentary highly fascinating, and I believe any sci-fi fan of the movies of this time period will greatly appreciate it.
A lot of the documentary covers an interview with Jodorowsky, who still retains a very thick Chilean accent, which fortunately the filmmakers have subtitled for us in English. Jodorowsky's enthusiasm is still quite infectious. Though he is around his mid 80s, he definitely does not look or act his age. (Compare him with Giger's interview bits in the film, which I believe was his last before recently dying. Giger is about 10 years younger than Jodorowsky, but looks 20 years older!)
If you're really into movies, you might like to know that Jodorowsky's Dune was selected for both the prestigious Cannes film festival as well as the Toronto festival. It runs at 1 hour and 30 minutes. You can see the trailer for the movie here.
It is currently available on Blu-ray and via download. For Dune enthusiasts, I highly recommend it.