The HBO Season 4 Finale of Game of Thrones: How Different Was it from George R.R. Martin's Version?
The HBO Season 4 Finale of Game of Thrones: How Different Was it from George R.R. Martin's Version?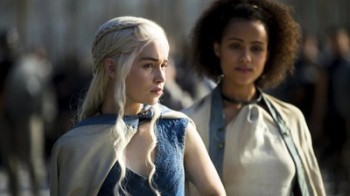 Though it's one of the best works in the epic fantasy genre, there's no denying that George R.R. Martins A Song of Ice and Fire series has its share of flaws. The HBO series, based on the books, lacks in some areas in comparison (simply due to a more compressed narrative), but has proven itself to be as good, if not better, than the source material – especially when it comes to plot execution.
Which is why last Sunday's finale (available on demand through HBOGo or DirecTV, if you haven't seen it already) was as filled with surprises for those who have read the book as it was for show-only fans.
SPOILER ALERT! Spoilers for the Season 4 finale ahead.
For instance, as much as we love Daenerys, it's obvious her story was in danger of becoming somewhat dry, which led the show's editors David Benioff and DB Weiss to make the decision to bring the period of her rule in Meereen forward in time, as opposed to when it occurs in the books. They made the same choice with Bran Stark, who at the point in the novels where the events of the finale are happening in King's Landing has yet to even cross the Wall.
The show's producers also fleshed out what had been insignificant or smaller scenes, such as the battle at Craster's Keep, and reorganized the series of events for most significant impact. Imagine if Jaime hadn't been around to watch his son Joffrey die -– in the books, he returns shortly after, instead of weeks prior.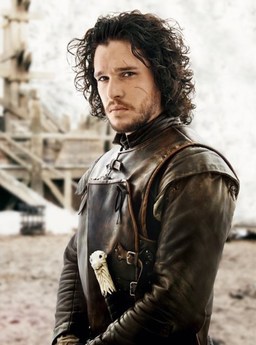 Or if Jon had returned to Castle Black days before the attack on the Wall, instead of taking the time to prove his loyalties, reconnect with his Night's Watch friends and begin establishing himself as the leader he was born to be (Ned Stark's son or not).
The changes are more often than not decisions George R.R. Martin should have probably made himself. The main characters in the show are able to maintain logical and well-paced arcs, as opposed to being hunkered down by filler scenes or large gaps in their story.
Cutting a few wildlings here and Tyrells there also made room for further dialogue and scenes with characters we're already invested in — mainly Tywin Lannister and Olenna Tyrell — as they flex their political prowess, which is hardly a negative change.
The series also bettered many characters, who in the books either hardly existed, or were dramatically different. In the novels, Shae is exactly the type of prostitute Tywin warns Tyrion to avoid: she is manipulative, fantasy-fulfilling, solely involved in the elicit profession for the status and gold.
The show turned Shae into a sincere character, who truly had feelings for Tyrion, resulting in a deeper, wholly unexpected betrayal when she testifies against Tyrion and winds up in Tywin's bed.
Shae was also given the role of Sansa's handmaiden in the show, a change from the books which forced Shae to more often display her jealousy and conflicted feelings regarding her love for Tyrion and protectiveness over Sansa. Just as the show's editors did with Rob Stark's wife, Talisa, and Jon Snow's love, Ygritte,  who both seem to have been made more interesting and fleshed out solely to break fans' hearts as they die, Benioff and DB Weiss built Shae up into a much more important character than she ever was in the books.
The season finale was undoubtedly epic, with no significance lost when each of Tywin Lannister's children defy him one by one (Cersei by admitting and then threatening to reveal her incestous relationship, Jaime releasing Tyrion), before he comes face to face with Tyrion and a crossbow while he sits upon not a throne, but a toilet instead.
The Hound's likely end is equally significant: after years of brutally murdering women, children, and whomever gets in his way, he is finally defeated by Brienne of Tarth, a female and not a true knight herself, and left to beg for his death from the very child, Arya, whom he's been keeping captive.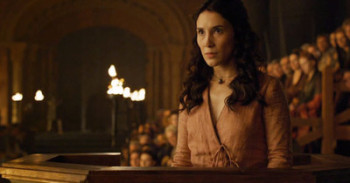 Now, however, fans are left to wonder at what might come next. Stannis has proven himself the most worthy contender for the Iron Throne with his last minute swoop-in at the Wall, though we'll have to wait until next season to understand why he chooses to head North and what exactly the Red Woman's significant glance at Jon Snow meant. Arya is off to Braavos, finally free to choose her own path, while Tyrion and Varys head toward the free cities and Bran, after spending an entire season chasing visions, coming face to face with the ancient "seer" who promises to help him "find" what he has "lost."
Fans of the book know we've veered far from the novels, but stuck close enough to retain some resemblance to the original plot. Now, with George R.R. Martin's best moments well behind us in both the show and books, it's likely that Benioff and Weiss will be forced to stray further from the source material than ever before in order to maintain the level of excitement and movement the show has provided thus far.
It has been largely acknowledged that the fourth and fifth books of Martin's series are less eventful than the third, which is generally heralded as the best. That means Benioff and Weiss, who have signed on for at least two seasons, weren't just testing the waters by veering away from the page in season four; they were preparing fans for what they know must be a conglomeration of Martin's best narrative moments and their own expansions on both plot and character elements.
Many fans, I think, may see this as beneficial for the show's progress, but if you're the type to become disgruntled over major changes, you may want to avoid 2015's season five…
---
Elizabeth Eckhart's last post for us was The Top Five Differences Between HBO's Game of Thrones and George R.R. Martin's A Game of Thrones.