Practically Fantasy: The Fort by Aric Davis
Practically Fantasy: The Fort by Aric Davis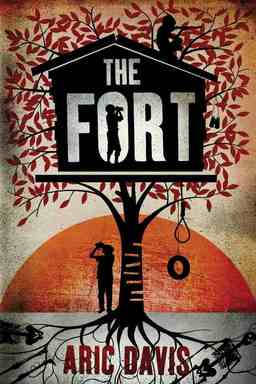 I try hard to keep the focus on fantasy at Black Gate. There's only so much we can cover and there are plenty of other sites out there devoted to science fiction, horror, etc.
Of course, there are always borderline items for which I'm constantly trying to find a way to justify a mention. That was the case with Aric Davis's new novel The Fort. After a week of racking my brains, I came up with this: The heck with it. If ever there was a boy's adventure novel sure to appeal to every young fantasy fan I've ever met, it's The Fort.
Here's the description from the back of the book:
With the boys' new fort finally finished, everything that summer was going great. And then the killer showed up.

During the summer of 1987, from their tree house fort in the woods, neighborhood boys Tim, Scott, and Luke spot a man holding a gun to missing sixteen-year-old Molly Peterson's back. The problem is, nobody believes their story, not even the police. As search efforts to find Molly dwindle, the boys know that she, and the man with the gun, are nearby — and that they must now find and save Molly themselves. A growing sense of honor and urgency forces the boys to take action — to find Molly, to protect themselves, and to stand guard for the last long days of summer.
Aric Davis has a resume that would impress fantasy fans, too. He's the author of the crime novels Rough Men and A Good and Useful Hurt, and the YA detective novel Nickel Plated, which Gillian Flynn called a "dark but humane, chilling and sometimes heart-breaking work of noir."
The Fort was published on June 11, 2013 by Thomas & Mercer. It is 239 pages, priced at $14.95 in trade paperback, and just $4.99 for the digital edition.