Goth Chick News Reviews: The Supernaturals: A Ghost Story
Goth Chick News Reviews: The Supernaturals: A Ghost Story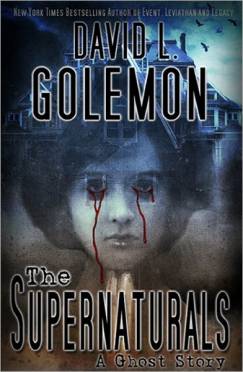 The Haunting of Hill House by Shirley Jackson is not only an American horror classic, but is one of my favorite scary tales of all time, largely due to the fact Ms. Jackson relies on the psychological scare rather than in-your-face gore.
Flying brain matter and buckets of blood can occasionally be well-constructed story elements — for instance, Charlaine Harris does a fine job with her Southern Vampire Mysteries series, though her stories are on the lighthearted side. However mixing hardcore horror with an over-the-top amount of visceral matter is like pairing fishnet stockings with a leather mini skirt.
One or the other alone is stylish; but put them together and they'll get your attention for all the wrong, cheesy reasons.
Unfortunately, with CGI taking realism in film to a new, stomach-turning level, the horror genre in all its manifestations has upped the gross-out factor. Which is why I was rather excited when Amazon suggested David L. Golemon's 2011 Halloween release The Supernaturals to me as a "you-might-also-like," when I recently purchased a new hard-bound copy of Hill House.
Golemon is best known for his Event Group Thriller series — which admittedly I have shied away from as potentially too X-Files-esque (there's just no copying some things). But The Supernaturals was a departure from Golemon's usual fare, and the back story caught my attention.
Apparently Golemon put out a call to his readers back in 2007 to suggest a "real" haunted house, to act as the inspiration for a ghost story he was thinking of writing.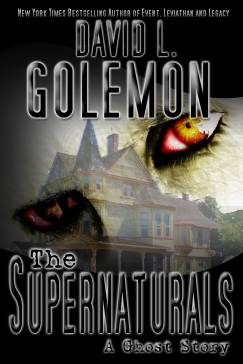 A reader came forward describing a mansion in the foothills of the Pocono Mountains, owned — at least at the time — by an unnamed "wealthy and famous family with a sordid history." The reader indicated that there was something "wrong" with the house, and the family who owned it had not occupied it since 1940.
Intrigued, Golemon reached out to the person for more information. It was provided to him with the understanding that Golemon would guarantee the anonymity of the house, the owners and the person who told him about it.
Golemon agreed and traveled to visit the house to see it for himself; it was as gorgeous and luxurious as had been described. Seeing the property was for sale, Golemon contacted the real estate agent for a tour of the interior, however after being in the foyer for less than two minutes, Golemon made a hasty exit stating he would never again go near the property. Instead he went home to begin outlining the story that would become The Supernaturals.
In his prolog, Golemon states that he describes the house's exterior perfectly in the context of his novel and using his description I made a thorough online search in an attempt to identify the property and the family that owns (owned?) it.
Considering it was quite distinctive in its opulence and for sale in 2007 I should have been able to turn up "Summer Place" – but so far, no joy.
Still, after all this intrigue there was nothing for it but to dig into The Supernaturals and immerse myself in the tale in which Golemon gives a nod to Ms. Jackson and her House on Haunted Hill.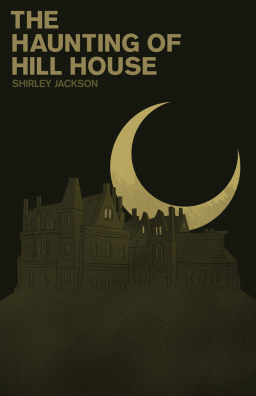 Evil doesn't always look scary….

Built at the turn of the twentieth century by one of the richest and most powerful men in the world, tucked away in the pristine Pocono Mountains, Summer Place, a retreat for the rich and famous, seems the very essence of charm and beauty, "a scene borrowed from a wondrous fairytale of gingerbread houses, bright forests, and glowing, sunny meadows."

But behind the yellow and white trimmed exterior lurks an evil, waiting to devour the unwary….

Seven years ago, Professor Gabriel Kennedy's investigation into paranormal activity at Summer Place ended in tragedy, and destroyed his career. Now, Kelly Delaphoy, the ambitious producer of a top-rated ghost-hunting television series, is determined to make Summer Place the centerpiece of an epic live broadcast on Halloween night. To ensure success, she needs help from the one man who has come face-to-face with the evil that dwells in Summer Place, a man still haunted by the ghosts of his own failure. Disgraced and alienated from the academic community, Kennedy wants nothing to do with the event. But Summer Place has other plans….

As Summer Place grows stronger, Kennedy along with the paranormal ghost hunting team, The Supernaturals, sets out to confront…and if possible, destroy…the evil presence dwelling there.

But sometimes in a paranormal investigation, the ghosts hunt you…
So far, The Supernaturals is living up to its promise (I'm a little more than half way through). The "nod" Golemon gives to Shirley Jackson comes in the form of a legend about "Summer Place" that has Ms. Jackson staying there for the weekend, just prior to writing Hill House. In his novel, Golemon credits "Summer Place" with giving Jackson a series of frights that ultimately inspired her famous tale.
In addition to the storyline tie-in, Golemon pays homage to Ms. Jackson's writing style by keeping the scares creepy rather than gory, and though it isn't the white-knuckled, I-can't-put-it-down ride of, say, Peter Straub's Ghost Story, I must say I am thoroughly enjoying every moment I spend with The Supernaturals.
One thing I did wonder is how a well-published author like Golemon scored such a lousy editor for The Supernaturals. The grammatical errors and misspellings were so numerous they would be hysterical if they weren't so distracting. However, I doubt the unpolished form of the narrative will keep Hollywood from eventually optioning the film.
It's just too… well… creepy.
---
Goth Chick Note: I spent a bit more time attempting to uncover the true identity of "Summer Place" and may have a candidate. Dolobran located in Haverford, Pennsylvania was designed by architect Frank Furness for shipping magnate Clement Griscom in 1881. The estate served as a summer house for Griscom, his wife, and five children.
Griscom was like a smaller scale J.P. Morgan with interests in shipping and railroad and was responsible for the 1902 merger of the International Navigation Company, one of the five transatlantic steamship companies which have been merged under the direction of J.P. Morgan. Rumor has it that Griscom, through his company, was part owner of the Titanic. Not precisely the "sordid history" Golemon mentions of the family that owned the house in question, but there could be more if I keep digging.
Dolobran fits the physical description of "Summer Place" and was for sale around the time Golemon alludes to. Like the house he visited, for some reason Dolobran never sold and eventually went to an LLC in late 2012.