You Can't Go Home Again . . .
You Can't Go Home Again . . .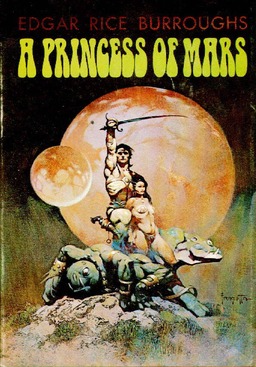 Last week I talked about my Window Theory of Emotional Response and I got some responses from people telling me about some books and films they'd encountered after the window had closed for them – and one or two who talked about works they'd loved once, but no more. Works where the window had once been open and was now closed.
It was pretty clear that I wasn't talking about stuff we merely liked, or thought well of, but rather stuff that changed the world for us. Where the earth moved, the stars realigned and our understanding of the world was either fundamentally reordered or fundamentally approved.
We all know you can't go home again. You're not going to be able to relive that feeling of shock and awe, that feeling that the world just re-oriented itself, by rereading the book that did it for you or re-watching the movie or the TV series. Sometimes it happens that revisiting Parnassus leads us to feel it's just a hill in Greece.
With luck, we revisit and while the earth no longer moves, we see why and how it did in the first place, and we see, furthermore, that it still retains its position. Or we see that we've strayed from our preferred position and revisiting reminds us of where we want to be and restores us to that place.
Sometimes, we wonder what it was about the thing that moved us in the first place and we realize that there wasn't anything inherent in the thing itself, but that it was a combination of the thing, the place, the time; and that without all these things, it not only can't be recaptured, we question if the earth even moved in the first place. That's the window theory again.
What's important, as a couple of people reminded me, is that we don't stop looking for that feeling. There are still lots of windows out there.
It was pretty obvious from the books and films that I mentioned last week – and the ones I often refer to – what I've come upon myself, when the windows were open: Leiber's Fafhrd and Grey Mouser stories; the original, as my niece puts it, "unf—d with" Star Wars films; LOTR; The Chronicles of Narnia; The Princess Bride; Star Trek. One of the great things about present day technology is that we can easily meet and get to know so many people who have the same windows and we can recognize each other easily, often just by the use of a single phrase.
My husband read the Edgar Rice Burroughs's John Carter of Mars books more than 30 years ago. He read them once. Every now and then, at appropriate moments, he turns to me and says, "We still live."
---
Violette Malan is the author of the Dhulyn and Parno series of sword and sorcery adventures, as well as the Mirror Lands series of primary world fantasies. As VM Escalada, she writes the soon-to-be released Halls of Law series. Visit her website www.violettemalan.com