Nebula Award-winning Author Eugie Foster Diagnosed with Cancer
Nebula Award-winning Author Eugie Foster Diagnosed with Cancer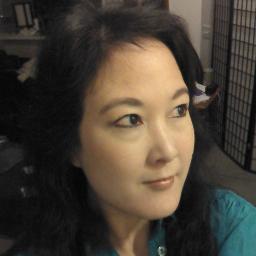 The tireless Eugie Foster, author and genre powerhouse, announced this week on her blog that she has been diagnosed with cancer.
Eugie first came to my attention while she was running Tangent Online, after Dave Truesdale stepped down. She reorganized the field's premiere short-fiction review site, recruited a great team of reviewers, and returned it to a regular schedule — and industry prominence. At the same time, her own writing appeared in Interzone, Apex, Fantasy Magazine, Realms of Fantasy, and other places; her Interzone story "Sinner, Baker, Fabulist, Priest; Red Mask, Black Mask, Gentleman, Beast" won the 2009 Nebula Award and was nominated for the Hugo. Her first collection, Returning My Sister's Face and Other Far Eastern Tales of Whimsy and Malice, was published the same year.
Jason Waltz introduced me to Eugie at Dragon*Con in 2010, at her busy press station deep in the con's hive center, where she produced the onsite newsletter, the Daily Dragon. Eugie was even more impressive in person — charming and highly articulate, filled with drive and energy.
Eugie made the following announcement on Tuesday:
I've been struggling with blinding headaches for the last several months – since June – that has recently also become persistent sinus congestion and significant loss of hearing in my right ear. I thought originally it was a bad dental crown, since the timing coincided, or possibly TMJ, since the symptoms seemed to point in that direction.

After seeing a dentist, general practitioner, ENT, and oral surgeon; and being prescribed three (now four) courses of antibiotics, steroids, and a variety of narcotics to help alleviate my pain, they took CT scans yesterday.

As it turns out, the culprit is a malignant, fast-growing tumor, around 6cm, in my sinuses and hard and soft palate regions. In short, it's cancer. They don't know what kind yet so can't make a prognosis. The ENT who ordered the CT scan said that surgery – ASAP, immediate, urgent – to remove the tumor is my only treatment alternative at this point. Whether I require chemo afterwards depends on the type of cancer it ends up being.
She is only 41 years old. Read the complete details, and the latest updates, on her blog.