FUNGI #21: The Urbille Appears, Thongor Returns, and more…
FUNGI #21: The Urbille Appears, Thongor Returns, and more…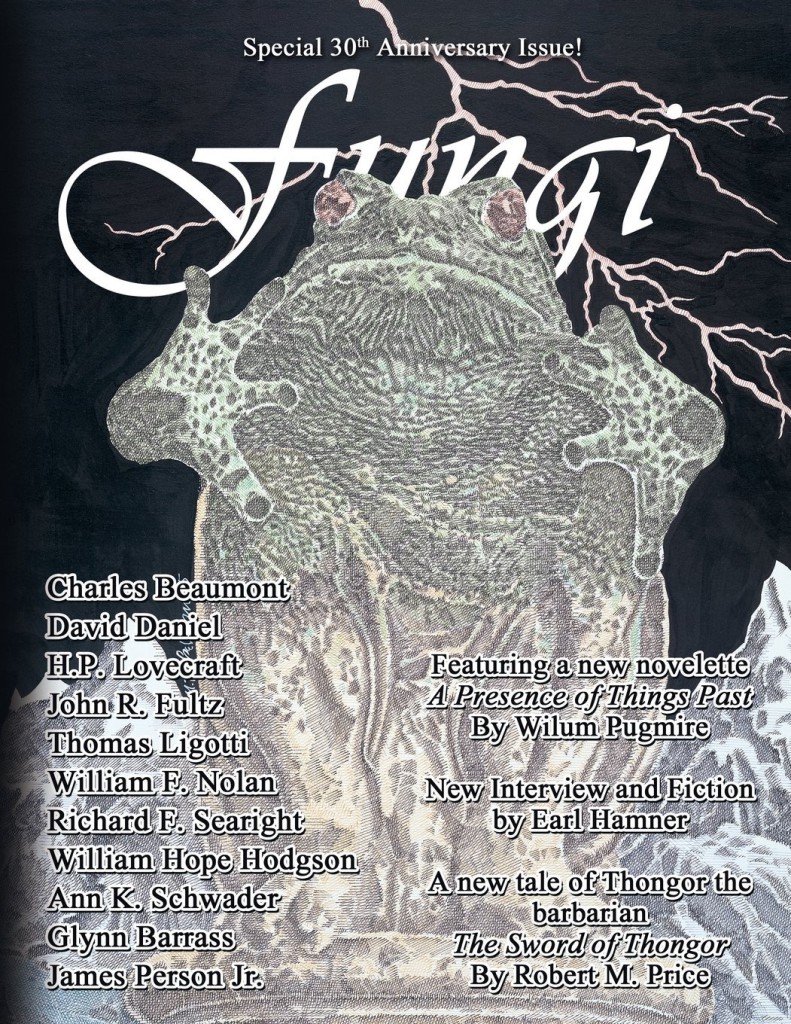 There's a place called The Urbille that exists in some distant corner of the space/time continuum. It's a time/place/city where fractured realities collide, where lost souls amble in prisons of rust or dance in clockwork bodies, and where human flesh is a weakness to be discarded and devoured.
I wrote two stories set in The Urbille. They are positively the WEIRDEST stories I've ever written, and now they're being published together in the jumbo-sized 30th Anniversary Edition of FUNGI. The first Urbille story is called "The Key To Your Heart Is Made of Brass." The second is "Flesh of the City, Bones of the World." Both are epic journeys into strangeness, mystery, and horror.
FUNGI #21 is available now and it's 420 pages of glorious weird fantasy. In addition to my two Urbille tales, which bookend the issue, it includes tons of other stories and articles.
"The Sword of Thongor" is a new tale of Lin Carter's barbarian hero by Robert M. Price. Weird fiction master Wilum H. Pugmire contributes a new novelette entitled "A Presence of Things Past."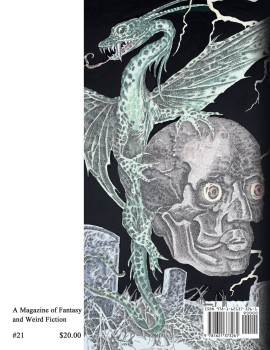 Additional contributors include:
David Daniel
H.P. Lovecraft
Thomas Ligotti
William F. Nolan
Richard F. Searight
William Hope Hodgson
Ann K. Schwader
Glynn Barrass
James Person, Jr.
Publisher/Editor Pierre Comtois says of the fully illustrated issue: "FUNGI #21 features a stellar lineup of the most incredible talent in the weird fiction field from contemporary hit makers to talented newcomers to yesteryear's classic authors… including special spotlights on Richard F. Searight and West Coast authors Richard Matheson, William F. Nolan, Charles Beaumont and many others. It also features a new interview and fiction from Twilight Zone writer Earl Hamner, Jr."
The cover painting is a classic piece from Murray Tinkelman, first seen on the cover of Ballantine Books' edition of H.P. Lovecraft's THE HORROR IN THE MUSEUM in 1976. Another stellar Tinkelman piece graces the back cover, one Ballantine used as the cover of it's '76 edition of Lovecraft's THE CASE OF CHARLES DEXTER WARD.