Teaching and Fantasy Literature: Is This Big Fat Fantasy Epic a Tax-Deductible Business Expense?
Teaching and Fantasy Literature: Is This Big Fat Fantasy Epic a Tax-Deductible Business Expense?
It's tempting to come up with some cheap shot punchline about how tax returns are a subgenre of fantasy literature. I'd poke at the puzzle longer, but I believe in the rule of law, so my tax returns are a good-faith attempt at nonfiction. There are times when I wish I hadn't been drawn up as a Lawful Good character — goodness knows I tried at least to be Chaotic, but I could never keep it up for long.
One of my favorite quirks of private practice as a tutor is the unlikely list of expenses that truly are for work. Yes, some of these books are things I would have read anyway, but not necessarily things I would have bought anyway. I once spent three months rereading and rereading every short story in Garth Nix's Across the Wall collection, because my students couldn't get enough of his Old Kingdom, and I had to be a few levels deeper into the book than my students were, no matter what they did with it.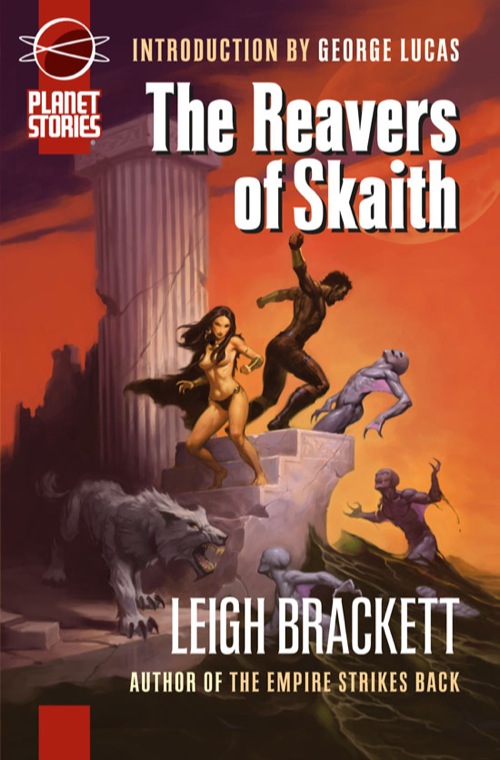 So here I am, poring over my business expenses for 2012, astonished at what I can honorably claim was for work. In among the inkjet-printed receipts for ballpoint pens and  teaching logbooks from a big box store, I find handwritten receipts from that bookseller who always has a table in the huckters' room at Philcon.
She turned me on to Leigh Brackett, which makes her a Bookseller of Great Consequence to me, though her business is so small that she had no way to provide me with a receipt for my tax folder until I handed her a sheet of paper to write one on. Her name and signature are both illegible, or I'd be linking enthusiastically to an any online presence she might have.
I find receipts, too, from Darrell Schweitzer's huckster table. He's expensively effective at handselling books, that man is, with a salesman persona that's as much P.T. Barnum as it is Stanley Fish. You'd never guess it, from all the legitimate authorial and editorial gravitas in his various online bios.
His gain is the IRS's loss — all these magazines from the UK count as market research, and the Robert E. Howard volumes are curriculum design. Whether it's my loss or gain depends on whether I ever make it this far into my To Be Read pile.
It's good that the IRS doesn't need me to distinguish between my work as a writer and my work as a teacher. I'd be hard pressed to tell the difference myself. Some of the expenses represented in this heap of little paper scraps were intended to be just for my own writing life, but even those have a way of sneaking into my teaching. My students want to know why all the authors on Earth don't just rush to self-publishing on Amazon, and I can offer explanations from far more points of view, far more usefully, for having been to a bunch of panels at Lunacon.
---
Sarah Avery's short story "The War of the Wheat Berry Year" appeared in the last print issue of Black Gate. A related novella, "The Imlen Bastard," is slated to appear in BG's new online incarnation. Her contemporary fantasy novella collection, Tales from Rugosa Coven, follows the adventures of some very modern Pagans in a supernatural version of New Jersey even weirder than the one you think you know. You can keep up with her at her website, sarahavery.com, and follow her on Twitter.