"A Pleasure to Read. Strongly recommended" — Tangent Online on "Disciple"
"A Pleasure to Read. Strongly recommended" — Tangent Online on "Disciple"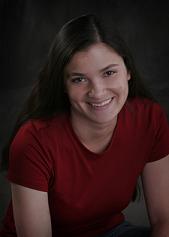 Louis West at Tangent Online reviews Emily Mah's adventure fantasy short story, published here on Sunday, March 30:
Emily Mah's "Disciple" is a wonderfully complicated tale about a mage hunter who is herself a mage. The world hates mages, but only the Disciples who had ruled for centuries before being overthrown. Now the king and the people hunt them, executing all they find. Yet free mages, although ignored by the authorities, are uncontrolled and potentially destructive. Disciples hunt and destroy free mages to protect the world and to protect their own craft…

Dina runs the tavern for a small fisherman's town, and she's a Disciple. But she's tortured by her lack of conscience, unable to feel remorse for the thousands of free mages she's destroyed over the decades. She's tasked with killing, or converting, Lana, a local young woman who has begun to show a strong aptitude for magic…
Emily Mah's first sale to us was "The River People" in Black Gate 15. You can read Louis's complete review here.
The complete catalog of Black Gate Online Fiction, including stories by David C. Smith and Joe Bonadonna, Aaron Bradford Starr, Mark Rigney, C.S.E. Cooney, Vaughn Heppner, E.E. Knight, Jason E. Thummel, Judith Berman, Howard Andrew Jones, Dave Gross, Harry Connolly, and others, is here.
"Disciple" is a complete 6,000-word short story of adventure fantasy. It is offered at no cost. Read the complete story here.