Stick This in Your Pipe and Smoke It
Stick This in Your Pipe and Smoke It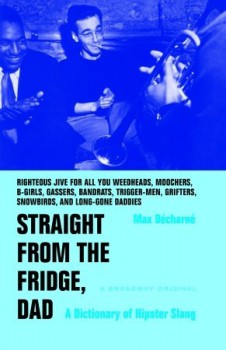 Swearing. Profanity. "Cussing" (as opposed to "cursing" which is entirely different).
We've all been told at one time or another (usually by people we're swearing at) that using profanity is a sign of a weak vocabulary. It's lazy, they'll say. It's easier to tell someone what he can do with himself than to really go to town on him, Shakespeare-style.
But that phrase "go to town on someone" makes me think of another aspect of language. Whether we call it "slang", or "figures of speech", or just "common expressions", we all use these devices every day, often without being aware of them – or of where they come from.
Though there are all kinds of sources in the real world to help us with that last one.
But what about our Fantasy and SF worlds? We'd certainly better be aware of expressions when we're writing, hadn't we? Just think of the extent to which verbal expressions depend on existing technology.
Need an example? Say you had to blow the whistle on me, rat me out, or grass on me – maybe one of those expressions could have been used by people in, say, the 1100s, but you can be sure they didn't say "drop a dime on me." If it comes to that, I'm pretty sure no one was blowing a whistle on anyone until the latter part of the 18th century.
And calls from pay phones have cost more than a dime for decades, and even though pay phones are disappearing, no similar expression has arisen to take advantage of the properties of cell phones – while "he burned me" can mean he informed on you, as an expression it predates the appearance of what TV now calls burner phones.
People can use expressions without being aware of their true, or at least their original meanings. (for those of you who are taking notes, this is the difference between connotation, and denotation). There's a world of difference between what "jellyroll" means to a jazz hep cat, and what it meant to my home ec teacher. I once had to explain that when someone "shoots his wad" for example, the expression comes from the time of hand-loaded firearms, not . . . well, never mind.
And although it is a man's name, the word "guy" was originally gender-neutral, as the word "dude" is rapidly becoming.
Still, people in our culture – whatever you personally understand that to be – do routinely use all kinds of expressions and figures of speech. Even if we don't routinely use certain phrases ourselves, we generally know what they mean. What we have to ask ourselves is," Would my character know what this means?"
"Between a rock and hard place" could conceivably be used in any complex imaginary world where there are both rocks and hard places. But what about "between the devil and the deep blue sea?" Whether you're aware of the nautical origin of this phrase or not, you'd have to have devils of one kind or another for this phrase to have meaning for your characters.
I'm rather lucky in this particular instance, in that the Spanish equivalent for this expression is "between the sword and the wall". Perfect for Fantasy writing – and everybody gets it.
There's nothing more cringe-worthy than someone using an expression inappropriately, or when it's used by someone of the wrong group. Never mind people using the slang and expressions of an ethnic group not their own – we all have parents don't we? Older or younger relatives? Then we've all winced a time or two . "Uh, Mom? No one says that anymore" [subtext: and moms were never allowed to it].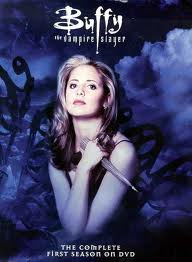 Joss Whedon is well known for creating slang and expressions for his work. The idea is to avoid the anachronism of present-day slang in future settings – so "cool" might become "shiny" in Firefly, for example. But it's also to avoid dating work set in the present day. So from the Buffyverse, for example, we get expressions like "give me the wiggins," "what's the sitch?" and "five-by-five." Some of these have entered the real world, but that's not Whedon's problem, is it?
I'm not saying that we have to invent a whole history's worth of expressions for our Fantasy and SF worlds, let alone different expressions and slang for the different groups within those worlds. But we do have to make sure that the expressions we do use fit the worlds we've created. Yes, we're back to our old friend verisimilitude.
So there are some expressions that translate without too much difficulty, or suspension of disbelief on the part of the readers. We've seen the rock/hard place, example, but there's also "flat as a pancake." It's not too farfetched to think that the culture you've created includes the equivalent of pancakes – most Earth cultures do.
Other expressions will fit with very little tweaking. I've used "dodged the arrow" in place of "dodged a bullet". You might make the readers hesitate, but they'll smile before they move on. And it did work that way – at least on my editor.
I'm sure you can think of similar expressions that either work well, or disastrously, and I'd love to hear about them.
And I know I said I'd be giving you more about swearing, but wouldn't it be lazy to do it so soon? And definitely not from the fridge, daddio.
---
Violette Malan is the author of the Dhulyn and Parno series of sword and sorcery adventures, as well as the Mirror Lands series of primary world fantasies. As VM Escalada, she writes the soon-to-be released Halls of Law series. Visit her website www.violettemalan.com.