Goth Chick News: Amazon Studios Scores Zombie Invasion
Goth Chick News: Amazon Studios Scores Zombie Invasion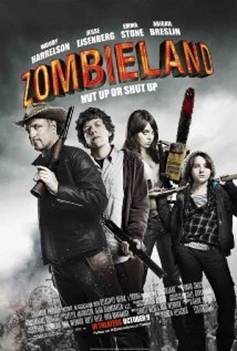 Further proof — assuming you needed it after New York Fashion Week — that zombies are mainstreaming.
Amazon Studios, the offshoot of online retailer Amazon.com whose purpose is to source scripts and test movies to eventually air on the Amazon Instant Video service, is heading into original content production with a pretty intriguing announcement.
Zombieland the TV series, which has been in discussions for some time, is no longer going to air on a regular broadcast network. Instead, Amazon has snapped it up and is developing the series for their own use.
30-minute episodes, produced by Sony Pictures Television, will appear on Amazon as original programming and the show will continue to center around the original Zombieland group of post-apocalyptic survivors. Amazon will be replacing the all-star 2009 lineup of Woody Harrelson, Emma Stone, Jesse Eisenberg and Abigail Breslin with a more budget-friendly group, but things are getting interesting now that the larger-than-life character "Tallahassee" has finally been cast.
Invasion Iowa star Kirk Ward has been tasked with filling Harrelson's snakeskin boots as the iconic, Twinkie-seeking, zombie-slaying hero.
The interesting bit is that rumors indicate Ward might have been the first choice for the role, from back in the day before Zombieland became a feature film.
Per Deadline Hollywood,
(Writers Rhett) Reese and (Paul) Wernick, who conceived Zombieland as a TV show, originally had Ward in mind for 'Tallahassee' after meeting the actor while shooting the William Shatner-starring Spike TV limited series Invasion Iowa.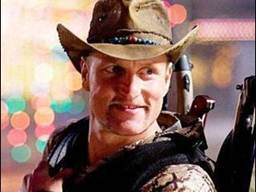 Reese and Wernick are also attached to Amazon's project as executive producers.Ward joins co-stars Maiara Walsh as Wichita (formerly Stone), Tyler Ross as Columbus (formerly Eisenberg), and Izabela Vodovic as Little Rock (formerly Breslin) who had already been cast.
The horror comedy continues the events of the original Zombieland film. Wichita is a natural con-woman and tough girl who, with her younger sister Little Rock, teams up with Tallahassee and Columbus to survive the zombie apocalypse and search for survivors. The "leaked" casting sheets for the pilot also outline a few changes for the characters in the time since the events of the film, saying:
Tallahassee is still kind of a snarky weirdo, but he seems to have a much less spiky relationship with Columbus. He and Columbus have a pretty amusing thing where they riff on the fact that Steven Seagal movies always have three-word titles like "Marked for Justice" or "May Cause Diarrhea." But Tallahassee also dispenses homespun wisdom about how to feel happy with your life. He also tells a weird story about being in a trailer park with a perpetually nude Matthew McConaughey. He also has a somewhat heartwarming scene where he tells Columbus that he's been wandering aimlessly for a long time, but maybe he's been put here for a reason — to help Columbus and the others.
And now we can all relate to Tallahassee's Twinkie obsession.
Episode 1 of Zombieland is scheduled to be available on Amazon sometime later this year.
So what do you think?  Post a comment here or drop a line to sue@blackgate.com.