Join Howard Andrew Jones on Ask Me Anything on Reddit
Join Howard Andrew Jones on Ask Me Anything on Reddit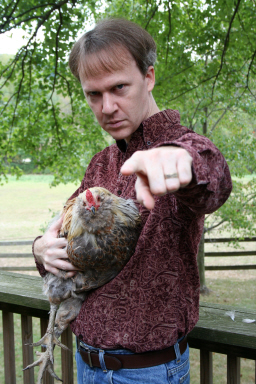 Black Gate Managing Editor Howard Andrew Jones has put out the word that he'll be on Reddit tomorrow:
Hope you'll join me at Reddit Thursday for a live interview, part of their Ask Me Anything series. You can ask me anything you're curious about regarding this whole fantasy writing gig, so I hope you'll drop by, and help spread the word!
Howard joined /r/Fantasy for an Ask Me Anything event a year ago, shortly after the release of his first novel, The Desert of Souls, where he was asked "How do you handle portrayals of sexism and racism when writing historical fantasy?", "What RPGs do you play?", and "How do you feel about piracy of your books?"
Click here for the official link.
No word on whether or not the chicken will be there.