"Even a God Can be Moved": Locus Online on "When the Glimmer Faire Came to the City of the Lonely Eye"
"Even a God Can be Moved": Locus Online on "When the Glimmer Faire Came to the City of the Lonely Eye"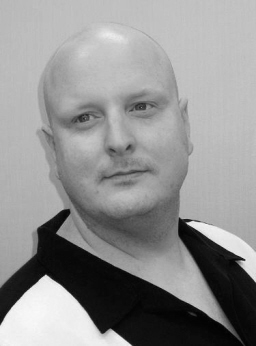 Lois Tilton at Locus Online reviews John R. Fultz's "When the Glimmer Faire Came to the City of the Lonely Eye" published here on Sunday, January 6:
Artifice the Quill, in exile, has joined a company of players and is now about to see his first play staged for the ghosts that haunt Mornitetra, a city where the eye of its god looks down from a tall pedestal in the central plaza. The subject of his drama is the doom of its sister city Ultimetra, from whence the ghosts have come after the god destroyed their own, in wrath at their sin. Artifice has misgivings about this venue, but he is not in charge of the troupe…

The story… stands effectively on its own. The real interest is not so much in Artifice himself as in the head of the troupe, Mordeau, whose sorcery enhances the stagecraft and effects, so that even a god can be moved.
John's tales for Black Gate include "Oblivion is the Sweetest Wine" (Black Gate 12), "Return of the Quill" (Black Gate 13), and "The Vintages of Dream" (BG 15). Seven Kings, the second book of the Shaper Trilogy, was released on Jan. 15; read an exclusive chapter here.
Tangent Online called "Glimmer Faire" "an enjoyable adventure that reveals the power of art;" read that review here. You can read Lois's complete review at Locus Online, and "When the Glimmer Faire Came to the City of the Lonely Eye," a complete 6,800-word novelette of heroic fantasy, free here.
The complete catalog of Black Gate Online Fiction, including stories by E.E. Knight, Gregory Bierly, Mark Rigney, C.S.E. Cooney, Judith Berman, Howard Andrew Jones, Dave Gross, Harry Connolly, and others, is here.