Pathfinder Online Reaches $1,000,000 Kickstarter Goal
Pathfinder Online Reaches $1,000,000 Kickstarter Goal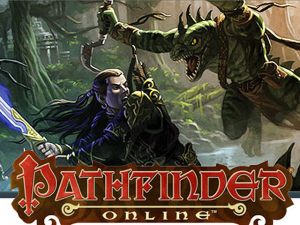 Pathfinder Online, a next-generation massively-multiplayer online role-playing (MMORPG) fantasy game jointly developed by Goblinworks and Paizo Publishing and funded through Kickstarter, reached its ambitious $1 million goal with scant hours to spare late this evening.
The project had until approximately 7:00 pm Central time to reach its stated goal or receive none of the pledged funding. It passed that goal with some four hours to spare, and ended its campaign with $1,091,194 in total pledges.
Pathfinder Online is a fantasy sandbox MMO developed by Goblinworks, based on the Pathfinder RPG from Paizo Publishing. One of its unique features is the developer's promise to use democratic "Crowdforging" to prioritize feature development. Some of the other highlights include no classes, a skill system that avoids grinding, player structures, and meaningful trade.
The $1,091,194 haul makes Pathfinder Online one of the 10 largest video game projects in Kickstarter history. The campaign attained one stretch goal (adding Gnomes), but fell short of the $100,000 goal that would have added an additional WizKids Pathfinder Battles pre-painted plastic miniature.
One of the most intriguing perks for supporters was The Emerald Spire superdungeon, a book packed with additional content from a who's who of modern RPG superstars, including Ed Greenwood, Erik Mona, Frank Mentzer, James L. Sutter, Keith Baker, Jordan Weisman, Mike Stackpole, Wolfgang Baur, Rick Baker, and many others.
For complete details see the Kickstarter page.