A Dash of the Past: Perfume: The Story of a Murderer
A Dash of the Past: Perfume: The Story of a Murderer
I have always been a fan of Gothic Horror and Romance. Even though the story may be awful, good writing can somehow turn this awful thing into something beautiful.
When I say awful, I don't mean the story is awful, but that it concerns terrible events. Often I finish these books uncertain how to feel. Yes, the prose is fine, the style wonderful, and I look forward to reading more of the author's work. But it's that unknown-unsettled feeling I enjoy most.
I just finished reading Perfume: The Story of a Murderer by Patrick Süskind. It's about a murderer in 18th century France with a special gift: his nose. His nose can smell better than anyone, ever. He relies on the power of scent for almost everything, and has no scent of his own.
The book begs the question, at least for me, what would it be like to have that kind of nose? For Grenouille, personality is even defined by scent. On the other hand, this murderer is far from a great guy. People matter little to him. Their scent is usually ugly… until he happens to find a human scent that is the best he's ever come across.
It's not about the person or object a scent comes from, but about obtaining the scent for himself. At the start of his life this quest for scent takes him to a perfume maker where he learns some of his craft, then onwards to a very awful destiny. Not awful as in personally tragic… awful as in it leads Grenouille to do horrible things.
Early on in the novel, it's easy to see how his unique development shook his humanity, but Grenouille still strives to find some sense of self. But the novel often stands back from Grenouille, who isn't a particularly sympathetic character. Instead it takes turns focusing on those around him, in a series of character studies. Instead of feeling offset by this, it captivated me.
Perfume won the World Fantasy award in 1987, something I didn't know setting out. Now that I've finished it, I am no way surprised. The prose is good, very good — it's dense with some lovely turns of phrase, but not so dense that it turns readers away.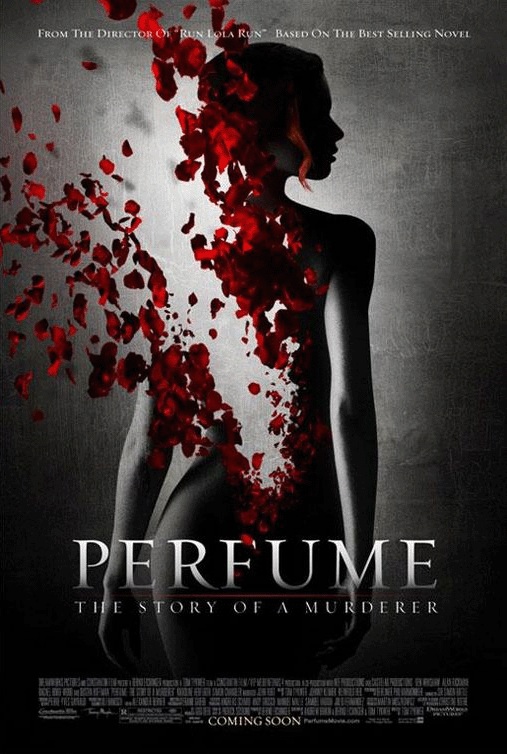 The description of historical Paris is both gritty and beautiful. Hard to think it can be both at the same time, but it is. There's even a dictionary of odors in the novel that really captures the imagination.
Perfume could be considered Fantasy Realism in many ways. The fantasy element is that Gernouille can smell things that usually only animals can. Smells make Grenouille — and other characters — feel emotions, and this begs the question: do scents make us feel certain ways? This makes the fantasy element seem real.
Perfume has been an inspiration to other artists. It served as the inspiration behind the Nirvana song "Scentless Apprentice." It was also made into a movie in 2006, directed by Tom Tykwer and written by Andrew Birkin, Bernd Eichinger and Tom Tykwer.
In closing, do I still feel unsure about it? Yes and no. I have no doubt it is a work of art. It made me feel uncomfortable in many ways, but isn't that the goal of a Horror novel?
Perfume isn't frightening, but it does pull the reader into some really twisted scenes. There are many themes – self-discovery, hatred for mankind, and the search for personalized forms of perfection. Perfume is one of those works I think will still be in print, and seen as a classic, a couple hundred years from now.
Perfume: The Story of a Murderer was first published in 1985. It was translated from the German by John E. Woods. The reprint paperback edition from Vintage is 255 pages, priced at $15 in trade paperback.