Teaching and Fantasy Literature: Whatever Became of That Kid?
Teaching and Fantasy Literature: Whatever Became of That Kid?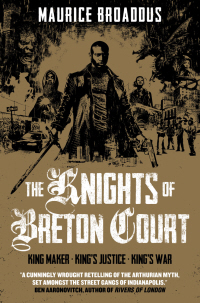 About half of the students brought their awesomeness with them into the creative writing class. This is not to say they were all necessarily awesome at writing, just that they allowed whatever was delightful in them to show at a time when I happened to be there to see.
The other half of the students had registered in the mistaken belief that creative writing must be an easy A because there's no right or wrong in creativity, and they tended to get angry when they discovered their error. Of those, only the plagiarist who handed in the lyrics to I'm My Own Grandpa for a poetry assignment stands out in memory.
Years later, it's the awesome kids I still think about. I wonder what happened to the girl with the stutter who spoke clearly only in verse, who could recite long stretches of Shakespeare from memory. She wrote the most astonishing sonnets. Lately I've been thinking a lot about the boy whose work I keep watching for, who was too nervous for eye contact when he asked whether he could connect all his pieces for the course to a comic book project he was working on outside of class.
No one assignment he did was stellar. In part this was a result of the weird framework of the course that had been handed down by the mighty powers of the department — we had four weeks for fiction, four weeks for poetry, four weeks for drama — and I was not at liberty to turn this student loose to write in his own genre. In part, it was because he was thinking of himself as a writer, and thinking like a writer, for the first time, so he got to make his beginner mistakes on my watch. Fine with me, fine with him.
Here's why I think he's still out there writing comics somewhere: he was completely content to write about his superheroes in verse, in script format, in prose, because stretching himself that way allowed him to see new things about his characters. When I gave him feedback about his drafts, I took his work seriously enough to tell him what wasn't working.
Unlike the students who were after easy A's, this guy never complained about comments or grades. He took my suggestions and assessments under advisement, and got back to work. He had the personality and habits of a lifelong creator, and he had articulated to himself and others that he intended to be in it for the long haul.
The Internet hasn't turned him up for me. His name is common, but I would think there can't be so many African-American comic book artists creating African-American superheroes that he'd stay hard to find. Now that I'm writing occasional posts here about books I assigned in that old creative writing class, I wish I could ask him if anything from that semester was of long-term use to his work in comics–regardless of whether that work ever appeared in print.
---
Sarah Avery's short story "The War of the Wheat Berry Year" appeared in the last print issue of Black Gate. A related novella, "The Imlen Bastard," is slated to appear in BG's new online incarnation. Her contemporary fantasy novella collection, Tales from Rugosa Coven, follows the adventures of some very modern Pagans in a supernatural version of New Jersey even weirder than the one you think you know. You can keep up with her at her website, sarahavery.com, and follow her on Twitter.