Black Gate Online Fiction: "A Phoenix in Darkness" by Donald S. Crankshaw, Part II
Black Gate Online Fiction: "A Phoenix in Darkness" by Donald S. Crankshaw, Part II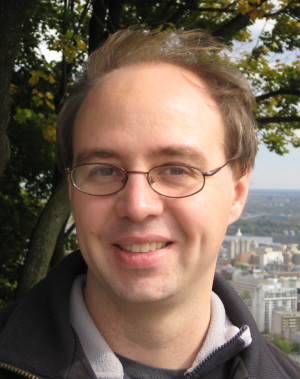 This week, we bring you Part II of Donald S. Crankshaw's epic short novel, as young members of a secretive Order of wizards track a sinister group of Necromancers to their underground lair.
The corridor opened into a wide, circular room, the smooth, polished stone of the walls gleaming from the light that hung from the ceiling on a chain. It was like no lamp that Seth had ever seen; it appeared to be a sphere filled with an steady, harsh white light. Someone moved across the wide floor with a sluggish limp.

It took Seth a moment to realize what he was looking at. The man wore dark pants and a black, short-sleeved shirt, leaving pale skin visible. Unnaturally pale, even for someone who lived in this darkness. Patches of it showed through where clumps of his limp black hair had fallen out. His hands hung slack at his sides, and his feet dragged forward step by lurching step. His whole mode of movement hinted at some terrible deformity hidden just beneath the skin. The mouth was sewn shut, and the wide-open, glassy eyes stared straight ahead.

Seth tightened his grip on his sword. "What the Shol is that? We should kill it."

"It's already dead," said Aulus.
Donald S. Crankshaw has published short stories in Daily Science Fiction, Aoife's Kiss, and Coach's Midnight Diner. He lives in Boston. Author photo by Kristin Janz.
You can see the complete catalog of Black Gate Online Fiction, including stories by Aaron Bradford Starr, Sean McLachlan, Harry Connolly, and Jason E. Thummel, here.
"A Phoenix in Darkness" is a complete 50,000-word short novel of dark fantasy offered free of charge. It will be published in three parts. The story began last week with Part One, here.
Read Part Two of "A Phoenix in Darkness" here.