Plethora of Howard Days Panels on Youtube
Plethora of Howard Days Panels on Youtube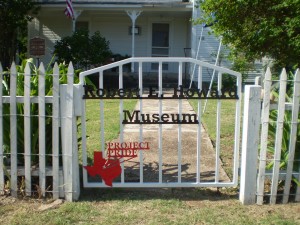 If you didn't make it out to Cross Plains Texas for Robert E. Howard Days this past June (I didn't, and have not yet made the trip, though it is on my bucket list), despair not: You can experience the panels, vicariously, through the magic of Youtube.
Videographer Ben Friberg filmed several of the panels and generously posted them for public consumption. They're all incredibly interesting and fun, if you like this sort of thing. Here's a quick list of links.
First up is Howard and Academia, a panel discussion led by Mark Finn (author of the excellent REH biography Blood and Thunder), Jeff Shanks, and guest of honor Charles Hoffman. Despite the old labels (lightweight, escapist, etc.) that continue to dog his works, Howard is starting to creep his way into academia. Here Finn, Shanks, and Hoffman describe some of REH's academic inroads and discuss what it will take to push Howard studies into the classroom.
Hoffman was one of the earliest writers to make the case for Howard as an author worthy of deeper study, and his work publishing Robert E. Howard: Starmont Reader's Guide 35 with Marc Cerasini, the chapbook Cromlech, and in particular his early essay "Conan the Existentialist," is testament to that fact. Here's Hoffman's Guest of Honor Speech, and parts one, two, and three of Conan the Existentialist.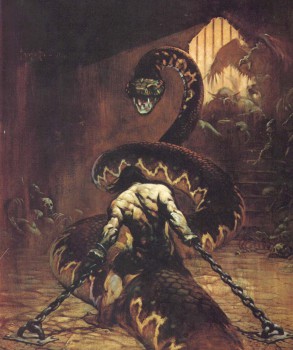 Following are links to the Conan's 80th Birthday Celebration panel. Finn, Al Harron of the fine Blog That Time Forgot, and Paul Sammon (author of the incomparable, indispensable Blade Runner reference work Future Noir, as well as Conan the Phenomenon) collaborate on this highly entertaining discussion.
What's Happening in REH is another two-part video of new developments in REH publishing and media. Paul Herman of the Robert E. Howard Foundation shares news on an upcoming volume of REH boxing stories, a re-issue of Post Oaks and Sand Roughs, and more. Jay Zetterberg from Paradox discusses the recent Conan the Barbarian film and the fallout from its disappointing box office returns. He also discusses other REH-related film projects in development, the state of Solomon Kane , comic book adaptations and the like.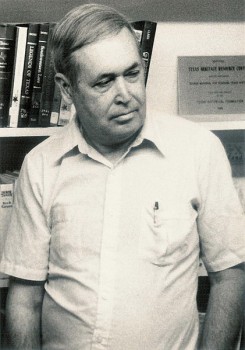 Most recently, Friberg posted Parts 1 and II of the Glenn Lord Memorial Panel. Lord (1931-2011) was Howard's literary executor whose tireless efforts helped to save the Texan from obscurity. As a young man, Lord read Howard in the pulps and wanted more, but there was nowhere to get it. So he went to work in the 1950s, collecting Howard through the laborious process of writing letters to knowledgeable pulp magazine readers, purchasing old pulp magazines, collecting Howard's letters, talking to Cross Plains locals, and so on. Later, he began to publish his efforts. In 1957, he struck a deal with Arkham House to produce Always Comes Evening, the first published poetry collection by REH. He also published the first comprehensive bibliography of Howard, The Last Celt (1973). Lord was also responsible for publishing a trio of my favorites, the Karl Edward Wagner-edited Berkley Medallion Conans. In short, his impact on Howard studies is incalculable, as these videos attest.
Big thanks to Friberg for filming these panels and providing a window into Cross Plains for those of us who couldn't make the trip.