Forbes Publishes List of World's Top-Earning Authors
Forbes Publishes List of World's Top-Earning Authors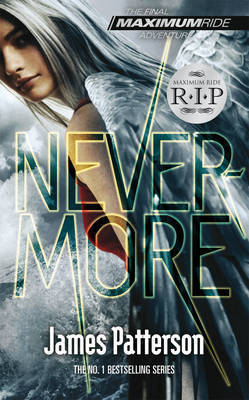 Forbes magazine has released its annual list of the top-earning authors on the planet. The list is dominated by science fiction, fantasy, and horror writers, including Stephen King, Suzanne Collins, Dean Koontz, and George R.R. Martin. Here are the 10 authors on the list who write genre fiction, and their total earnings in 2011:
1. James Patterson (Maximum Ride); $94 million
2. Stephen King (11/22/63; Dark Tower) $39 million
5. Jeff Kinney (Diary of a Wimpy Kid), $25 million
7. Nora Roberts/J.D. Robb (In Death): $23 million
9. Suzanne Collins (Hunger Games); $20 million
10. Dean Koontz (Frankenstein, Odd Thomas);  $19 million
11. J.K. Rowling (Harry Potter); $17 million
12. George R.R. Martin (The Game of Thrones); $15 million
13. Stephenie Meyer (Twilight); $14 million
15. Rick Riordan (Percy Jackson and the Olympians); $13 million
Virtually all of the authors on the list, including Stephen King, Jeff Kinney, Suzanne Collins, J.K. Rowling, and George R.R. Martin, made the list due at least in part to revenue from film adaptations of their work.
The notable exception is the top-selling author James Patterson, who earned nearly all his income from his massive book sales. Patterson published an astounding 14 new titles in 2011 alone.
You can find the complete list here.