Apex Magazine #39
Apex Magazine #39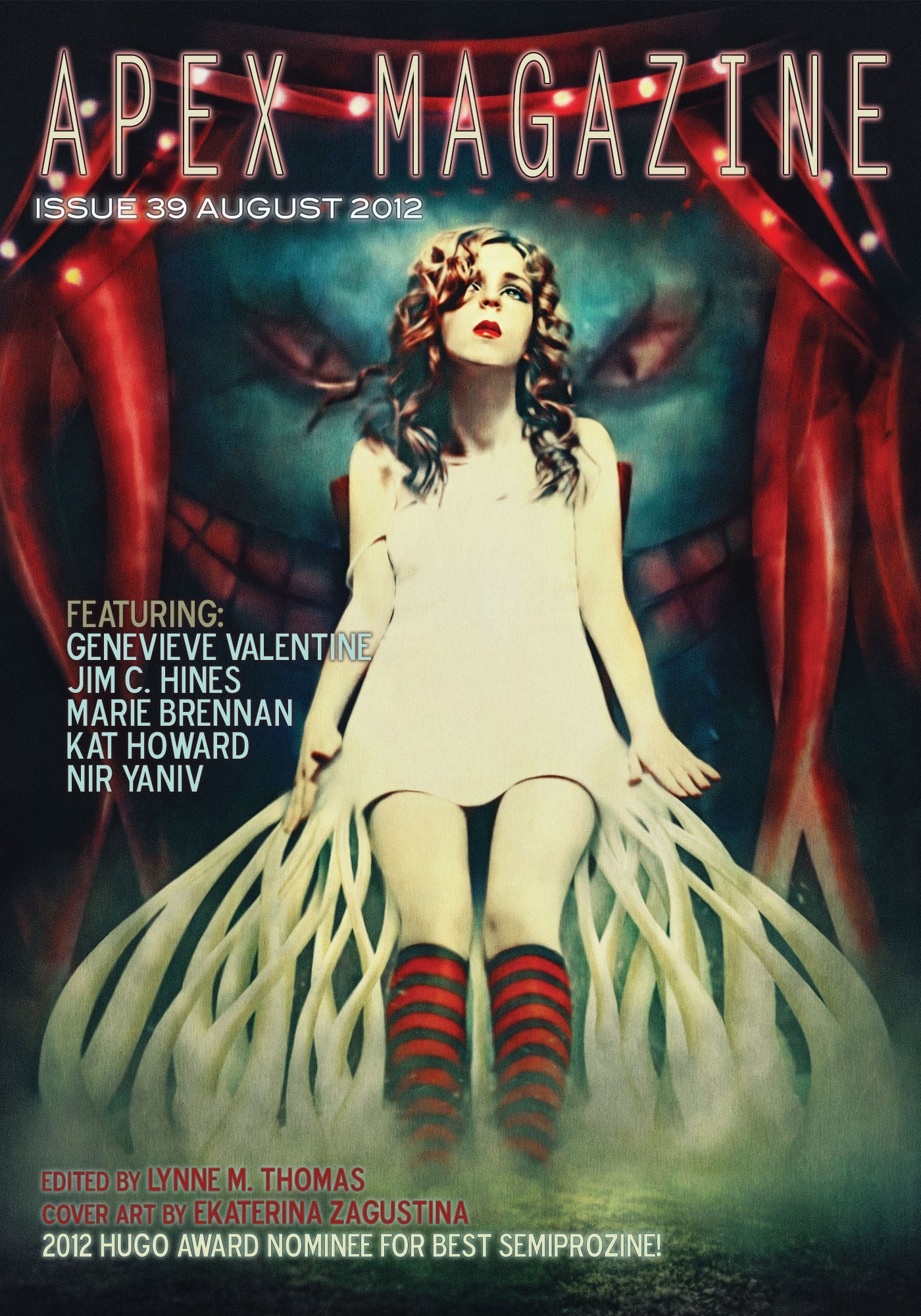 August's Apex Magazine features  "Armless Maidens of the American West" by Genevieve Valentine (who is interviewed by Maggie Slater), "Murdered Sleep" by Kat Howard, "Waiting for Beauty" by Marie Brennan and "Undercity" by Nir Yaniv. Cover art by Ekaterina Zagustina. Nonfiction by Jim C. Hines and editor Lynne M. Thomas.
Apex is published on the first Tuesday of every month.  While each issue is available free online from the magazine's website, it can also be downloaded to your e-reader from there for $2.99.  Individual issues are also available at  Amazon, Nook, and Weightless.
Twelve-issue (one year) subscriptions can be ordered at Apex and Weightless for $19.95; Kindle subscriptions are available for $1.99 a month.