Going Digital with The Crow God's Girl
Going Digital with The Crow God's Girl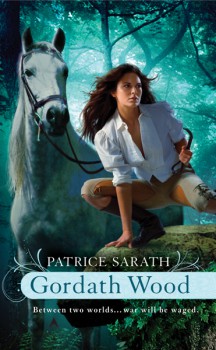 Editor's Note: Patrice Sarath is offering a copy of The Crow God's Girl to a lucky Black Gate reader — just post a comment for a chance to win either an electronic copy or a paperback.
Thanks to John O'Neill and the Black Gate team for letting me share some of my experiences in publishing.
In 2007 I sold my first two novels to Ace Fantasy. I was ecstatic. This was a dream realized. I had doggedly achieved publication after years of writing, submitting, shrugging off the rejections, and celebrating the acceptances.
I cried tears of joy when I held Gordath Wood in my hands. It was awesome. The awesome lasted all that year and the next. I had a very quick turnaround for Red Gold Bridge, but I made that deadline because I was a professional writer.
And then…
That was 2009. It was the height of the recession. No one was buying books, least of all the sophomore effort of a new writer.
And so, after the results were in, Ace turned down the third book in the series, The Crow God's Girl.
The good news after that, and I won't pretend it wasn't a crushing blow, was that publishing had changed. No longer was an orphaned book destined to stay that way. Established writers were selling respectably in e-book form, and I knew there were fans of the series out there who wanted to know what happened next.
So I turned to self publishing.
There were a couple of things I wanted. I wanted this book to have the same look and feel of the other two, so I hired the original artist to create the new cover.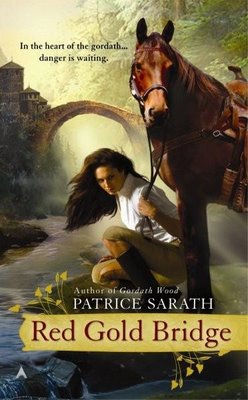 I didn't want to completely replicate the cover design, but my designer created a cover that was reminiscent of the first two books in the series without slavishly copying it.
The Crow God's Girl isn't just a sequel in the Gordath Wood cycle. It's a standalone novel that can be read first without having to read the other books. The cover helps establish that relationship.
I also wanted a paperback edition. E-readers have changed the landscape of publishing, but there are many readers, such as myself, who still want physical books.
I own a Kindle, but now I enjoy buying books for my bookshelves, the books I know are going to be keepers. So I went with Lulu to self-publish the POD edition.
I would say that if I do this again, I will likely turn to a different POD publisher. Lulu is the most straightforward of the publishers but it's also very rigid, and I'm not sure that it was the best choice. (For instance, I had no choice in paper weight, which made the book more expensive to print, which was irksome to say the least).
With self-publishing, the author has all the control and all the responsibility. For instance, I did my own proofreading and copy editing. As a professional writer even in my day job, I felt competent at that, but even after the first run-through and first proof copy, there were still errors that had to be fixed.
The next time around, I may hire an eagle-eye proofreader. If you have ever wondered why a book is priced the way it is, believe me, it's quality control.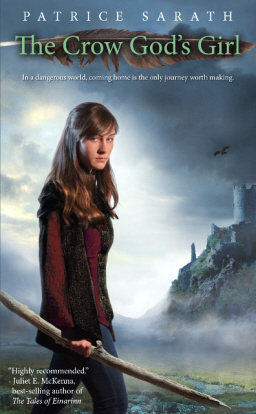 I liked having that control, but again, I do this for a living. I had to treat myself like a client, and fact check and edit the way a copy editor would. If you have a laissez faire attitude toward grammar and punctuation or matters of continuity and consistency, hire that part out.
I also really liked having cover input, but I've been so fortunate. I've never had a bad cover for any of my books. I have heard the horror stories (and seen some really unfortunate covers) but I've never had to deal with that.
Still, it was really nice working with the very fine Aleta Rafton and providing editorial input into this gorgeous cover.
I'm at the beginning of this process. The Crow God's Girl is just becoming available to readers, and the true test is to come. In the meantime, I'm working on other projects because I still think that traditional publishing is the best way for readers to find quality work. Until there becomes an easier way to find self-published gems among a lot of shoddy work, publishers and editors are our best gatekeepers.
Thanks for listening, and comment below for a chance to win a copy of The Crow God's Girl, either electronic or paperback, your choice. I'll pick a winner at random from the comments.