Going Digital with The Crow God's Girl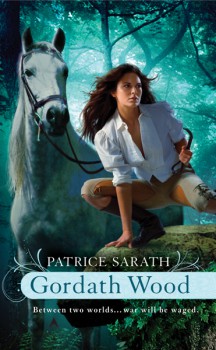 Editor's Note: Patrice Sarath is offering a copy of The Crow God's Girl to a lucky Black Gate reader — just post a comment for a chance to win either an electronic copy or a paperback.
Thanks to John O'Neill and the Black Gate team for letting me share some of my experiences in publishing.
In 2007 I sold my first two novels to Ace Fantasy. I was ecstatic. This was a dream realized. I had doggedly achieved publication after years of writing, submitting, shrugging off the rejections, and celebrating the acceptances.
I cried tears of joy when I held Gordath Wood in my hands. It was awesome. The awesome lasted all that year and the next. I had a very quick turnaround for Red Gold Bridge, but I made that deadline because I was a professional writer.
And then…
That was 2009. It was the height of the recession. No one was buying books, least of all the sophomore effort of a new writer.
And so, after the results were in, Ace turned down the third book in the series, The Crow God's Girl.
The good news after that, and I won't pretend it wasn't a crushing blow, was that publishing had changed. No longer was an orphaned book destined to stay that way. Established writers were selling respectably in e-book form, and I knew there were fans of the series out there who wanted to know what happened next.
So I turned to self publishing.