The Burnham Society
The Burnham Society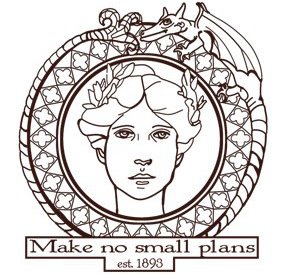 The premise of this podcast series is that tourists came from as far as the Faerie Kingdom and Hell to visit the 1893 Chicago World's Fair and, once it was over, decided to stay. These sub-cultures continued to co-exist with every other immigrant community in Chicago, integrating just enough to go unnoticed by most people. The Burnham Society was established to intervene in those situations where the sub-cultures don't peacefully co-exist. The organization is perpetually trying to maintain its lofty goals while dealing with petty day-to-day politics (much like its namesake, architect Daniel Burnham).
The posts (which normally run between seven and eight minutes) are smart, funny and surprisingly touching. We learn why you should never clap for Tinkerbelle, how demons get their restaurant licenses, all the reasons you shouldn't seek immortality and various other tidbits of secret history and magical advice. Rowan Bristol, the narrator and reluctant book-seller, presents himself as a surly and impatient guide through supernatural Chicago; but there is an undercurrent of optimism in every post. My favorite so far may be episode four (You Are Not the Chosen One), which begins as a snarky deconstruction of the Harry Potter series, but becomes something subtly beautiful and, in many ways more empowering than JK Rowling's amazing series (brief aside: Does anyone else get the impression that Rowling originally intended Hermione Granger to be the main hero of the books?) The most recent post (Molly and the Dragon by Steven Fluet) is a wonderful short story about how anyone can find magic.
You can find all of the podcasts on the Burnham Society home page or iTunes. You can also learn more about the Burnham Society on its Facebook page. Hopefully, some of you will be inspired to follow Daniel Burnham's advice and make no small plans.