Clarkesworld #68 plus PKD and Gnosticism
Clarkesworld #68 plus PKD and Gnosticism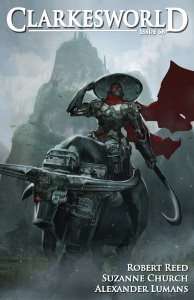 The May  issue of Clarkesworld is currently online. Featured fiction: "Prayer" by Robert Reed, "Synch Me, Kiss Me, Drop" by Suzanne Church and "All the Things the Moon is Not" by Alexander Lumans.  There are also audio versions of all three stories, read by Kate Baker. Non fiction by Aletha Kontis, Jeremy L.C. Jones and Elizabeth Bear.  The cover art is by Jessada Suthi.
All of this is available online for free. However, nothing is really free. The magazine is supported by "Clarkesworld Citizens" who donate $10 or more. There's also a Kindle edition.
One personal reaction to Bear's very funny essay, "Another Word: Dear Speculative Fiction, I'm Glad We Had This Talk": I agree that Lenny Bruce didn't get funnier when he got angrier (his drug problems certainly didn't help), but I found George Carlin to be more interesting the angrier he got. Maybe he wasn't quite as funny, but his anger certainly resonated with me.  Sometimes having your "face pressed down into a trough of human misery until the bubbles stop" is necessary to remind people that life is not a television sitcom. At least the ones who haven't already drowned.
Someone else who got less interesting when he started taking himself too seriously (and, once again, the drugs didn't help) was Philip K. Dick. Simon Critchley examines Dick's metaphysical worldview as expressed in Exegeiss, a posthumously published series of philosophical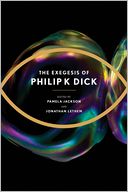 ramblings. While I tend to think all this stuff really is the result of a bad acid trip, Critchley as a professor of philosophy for the most part keeps a straight face. Some of you may laugh out loud not only at the source material, but the attempt at exegesis.
We last covered Clarkesworld with issue #67.