April-May Black Static Magazine Arrives
April-May Black Static Magazine Arrives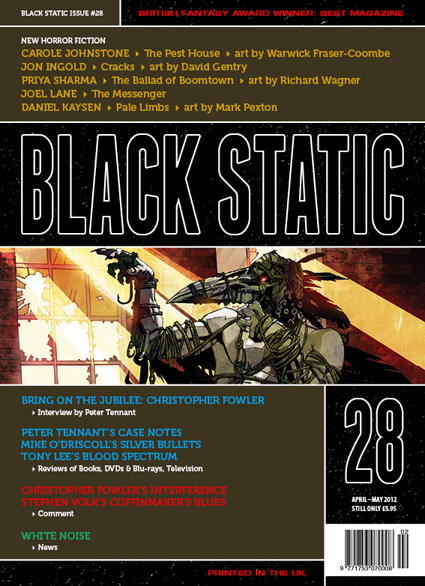 The April-May Black Static features new horror fiction from Carole Johnstone ("The Pest House"), Jon Ingold ("Cracks"), Priya Sharma ("The Ballad of Boomtown"), Joel Lane ("The Messenger") and Daniel Kaysen ("Pale Limbs").
Nonfiction by the usual suspects, Peter Tennant, Christopher Fowler, Tony Lee, and Mike Driscoll. The editor is Andy Cox.
Black Static alternates monthly publication with sister SF and fantasy focused Interzone.
In other news, check out this NPR feature about Ray Bradbury's Something Wicked This Way Come, which should resonate with anyone who, as I did,  read the book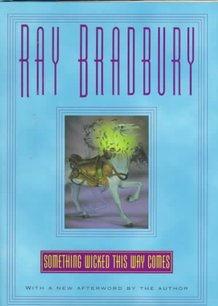 as a young boy.