Goth Chick News: Once Upon a Midnight Dreary is Friday (again)
Goth Chick News: Once Upon a Midnight Dreary is Friday (again)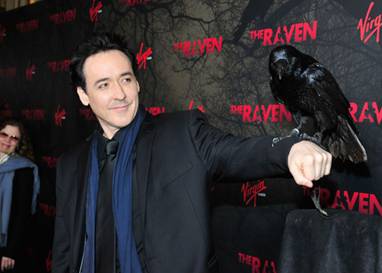 Once upon a midnight dreary, while I pondered, weak and weary,

Over many a quaint and curious volume of forgotten lore,

While I nodded, nearly napping, suddenly there came a tapping,

As of some one gently rapping, rapping at my chamber door.
You've got to go a long way to adequately capture the creepiness that is the poetry of Edger Allen Poe.
And Hollywood has tried… a lot.
There have been 44 films to date dealing directly with Poe material, not to mention all the films with Poe "inspired" material, from the first Batman movie in 1966 to Saw V in 2008.
It started in 1909 when D.W. Griffith created the first Poe bio-pic in the form of a six-minute, one-reeler entitled Edgar Allen Poe commemorating the 50th anniversary of Poe's passing. Even with all the wonders the turn of the century brought, including moving pictures, Edgar Allen Poe stood out as a mystery.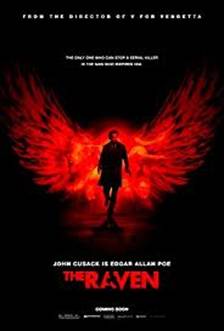 Poe's death in 1849 is as intriguing as his literature, with the circumstances leading up to it uncertain and the cause of death disputed. On October 3, Poe was found delirious on the streets of Baltimore, Maryland, "in great distress, and … in need of immediate assistance,", according to the man who found him.
He was taken to the Washington College Hospital, where he died at 5 a.m. on Sunday, October 7. Poe was never coherent enough to explain how he came to be in this condition, though alcohol was eventually ruled out.
Now fast forward 163 years (and five Poe-inspired movies entitled The Raven later) and we arrive at tomorrow; the opening night of the James McTeigue's (V for Vendetta) version starring local Chicago boy John Cusak.
This version seems to be nothing if not original, but I'm hoping for something more.
Cusack portrays Poe and tells the story of a serial killer who commits grisly murders based on Poe's stories and then kidnaps Poe's love, Emily (Alice Eve). With the murders piling up, Poe teams with a detective (Luke Evans) to capture the killer and get Emily back before she becomes a victim, too.
A little personal sleuthing and a nodding acquaintance with Poe's background indicate that the movie will also address the lingering mystery of his death.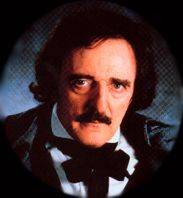 In 1835 at the age of 36 Poe married his cousin Virginia, reportedly the great love of his life and the inspiration for some of his darker works following her death in 1847. With the heroine of The Raven being a character called "Emily," we can assume the movie deals with the time period right before Poe's enigmatic death in 1849.
I have to admit the potential for answering this age-old mystery got even my attention.
The struggle I'm having comes from the choice of Cusak to play Poe as my perception has been tainted by a master.
Back in 1998 I had the amazing opportunity to see John Astin play Poe in a one-man-show called Once Upon a Midnight. The story is told through Poe's eyes, as he narrates his own life to the audience. It is peppered with numerous quotes from many of Poe's works, and also includes a complete recitation The Raven.
I nearly needed a lie down afterwards.
Sadly the show closed for good in 2004, but it was this event that was playing in my head when I met John Astin's son Sean Astin at C2E2 a couple weeks back and it will be all I can do to not by-pass all that Lord of the Rings stuff to pepper him with questions about his Dad when we sit down for our interview.
So I'm afraid a high-caliber portrayal of Poe may have forever tainted me. But as a fellow Chicagoan and someone you can actually run into around town on occasion, I definitely want to cut Cusak some slack, especially after seeing the extended trailer for The Raven.
If I could only get 2012 out of my head…
Are you going to see The Raven this weekend or do you have a favorite Poe-inspired movie (put me down for the Vincent Price flick of the same name from 1963)? Post a comment or drop a line to sue@blackgate.com.