Goth Chick News: Welcome to the Hotel Transylvania
Goth Chick News: Welcome to the Hotel Transylvania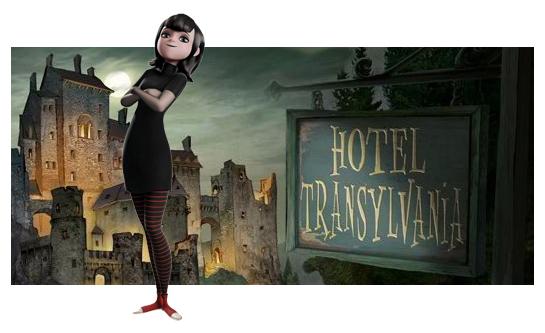 Nothing sends me straight to my happy place faster than a cartoon; unless it's a cartoon about monsters.
This probably started before I could walk with the Saturday-morning Bugs Bunny episodes; specifically Hair-Raising Hare featuring the first appearance of the sneaker-wearing creature "Gossamer." As an adult I was still so enamored with Gossamer that I very nearly had him tattooed on my…
Well thankfully I decided against it.
But maybe its comic books or Captain Crunch cereal or anything related to Star Wars which does the same thing for you. You know you held onto those Dark Lord of Sith footie PJ's and don't try to say it was for the collectable value either.
Nowadays, what I love most about cartoons (or animated features as we now call them) is their multiple layers of humor. Just try watching those Warner Brothers shorts today and see what I mean. There was a whole different level of funny which was aimed at our parents, thus flying straight over our heads.
And happily this tradition has carried forward to features like The Incredibles and Despicable Me. I own both and even though I've watched them dozens of times, I still kill myself laughing over something new I hadn't noticed before.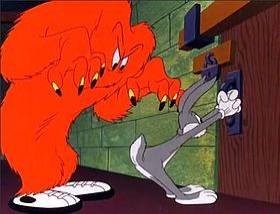 So who can blame us; you for your footie pajamas and me for my cartoons? First loves run deep.
So you can imagine my reaction when last week Sony Pictures Animation released a trailer of their upcoming animated comedy, Hotel Transylvania.
Insert goth chick happy dance here, but then look away…quickly.
Dracula (voiced by Adam Sandler), is the owner of Hotel Transylvania, a five-star resort for monsters who want a secluded place to "rest in peace." He invites some of the world's most famous creatures of the night to the resort to celebrate his daughter Mavis' 118th birthday.
However, the party is accidentally crashed by an ordinary young backpacker, Jonathan (voiced by Andy Samberg), who happens to also be an amateur monster hunter.
Dracula must stop Mavis (voiced by Selena Gomez) from falling in love with Jonathan and stop Jonathan from discovering the hotel's VIP guests before it's too late.
The voice cast also includes Kevin James as Frankenstein, Steve Buscemi as Wayne the Werewolf (apparently on hiatus between Boardwalk Empire seasons), Molly Shannon as Wanda the Werewolf, and Cee Lo Green, who will play Murray the Mummy.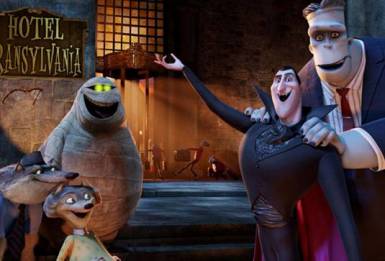 Most of you will likely not recognize the name of director Genndy Tartakovsky, but it's a fair bet your kids or younger siblings know at least some of his work.
Tartakovsky is the mind behind some of the late 20th /early 21st century's most popular cartoons, including The Powerpuff Girls, Dexter's Laboratory, Samurai Jack, Sym-Bionic Titan and Star Wars: Clone Wars.
I must admit I was a little skeptical of voice-over cast.
Adam Sandler? Really?
Will Dracula never again be a respected and feared Hollywood icon?
Then I watched the trailer and decided that maybe doing voice work is exactly where Sandler should be focusing his energy from now on.
At least he'd be safe from future Razzie Awards that way.
Check it out for yourself. I lost it at the skeleton-in-the-shower scene.
Hotel Transylvania is set for a September 28 release.