Goth Chick News: Animated, Severed Zombie Ears; It's Gonne Be a Great 2012!
Goth Chick News: Animated, Severed Zombie Ears; It's Gonne Be a Great 2012!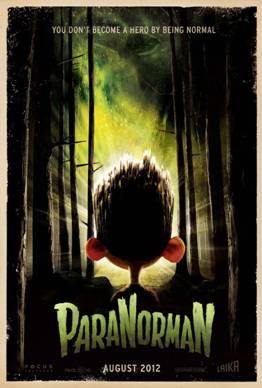 I'm so excited about this news that I almost don't know where to start.
Back in the late summer I got wind of some tantalizing rumors about a new project from the companies who last combined animation with gothic themes; two of my favs.
Focus Features and LAIKA, the folks behind the Academy Award-nominated animated feature Coraline were rumored to be re-teaming for a new project, ParaNorman. Details were maddeningly scarce but the name, which went from "working title" to the actual title in early October, had me pulling out my best cyber-stalking techniques to learn more.
Now, just when it started to look like entertainment in my favorite genre was going to be disappointinly thin in the New Year, Focus Features opened the information floodgates and I'm spinning around the office like Julie Andrews on top of an Austrian hillside.
No, you don't have to picture that if you don't want to.
ParaNorman is currently in production and being directed by Sam Fell (The Tale of Despereaux and Flushed Away) and Chris Butler, storyboard supervisor on Coraline and storyboard artist on Tim Burton's Corpse Bride.  So right there is enough reason to be quivering in anticipation.
We're not only in for some seriously awesome stop-motion animation by guys who know "creepy" first hand, but I've also learned ParaNorman will be released in 3D as well.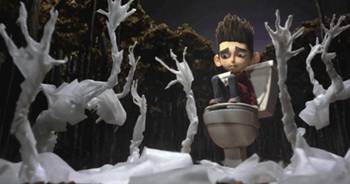 To continue with the theme that pretty much everyone who is anyone is working on this movie, Academy Award winner Brian Van't Hul (King Kong, Coraline) is the visual effects supervisor and Tristan Oliver (Academy Award-winning Wallace & Gromit in The Curse of the Were-Rabbit) is the director of photography.
Wallace and Gromit?  Can you stand it?
So what's ParaNorman's story?
Sam Fell dropped the following in a recent interview:
It's a comedy thriller about a small town under siege by the undead. Only this misunderstood local boy Norman, who has the ability to speak with the dead, is able to prevent the destruction of his town from a centuries-old curse.  He'll also have to take on ghosts, witches, zombies and worst of all, the moronic grown-ups.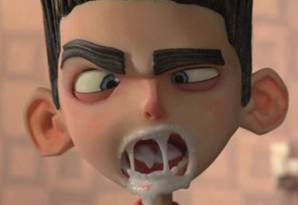 Okay, this film has just about every possible element.  I might start sleeping out for tickets now.
And if you can believe it, things get even more interesting.
The voice cast includes Academy Award nominee Casey Affleck (The Assassination of Jesse James by the Coward Robert Ford), Tempestt Bledsoe (The Cosby Show) and John Goodman (Monsters, Inc.).
This is awesome and everything, but assuming that Norman himself isn't your standard, soft-ball playing little kid, I was a little apprehensive about whether they'd choose some cherub out of the Disney star machine to voice him.
I should have known my fears were unfounded in this crowd.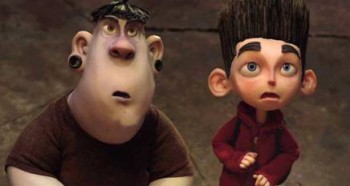 Kodi Smit-McPhee, the incredibly talented if slightly odd little boy from the fabulous vampire flick Let Me In lends his off-kilter-ness to Norman.
Perfect.
Recently the studio added a trailer to ParaNorman site. It doesn't necessarily give many more hints about the misunderstood-boy-saves-town-from-zombies plot, but it goes a long way to show just how lush and cool-looking this stop-motion 3-D film is going to be.
It also shows that there may be more than just zombies afoot Norman's town.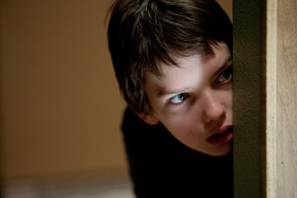 ParaNorman will be released nationwide on August 17th, 2012.
In other words, I can't wait.
Doesn't it sound awesome?  Of course it does!  (Or is this just another weird "Goth Chick Thing?")  Post a comment or drop me a line to Sue@blackgate.com.
[Editor's Note: Apologies for posting Goth Chick's column a day late — our fault, not hers. Too much holiday celebrating confused the staff over what day it was. Those responsible have been sacked.]