2010 Bram Stoker Award Winners
2010 Bram Stoker Award Winners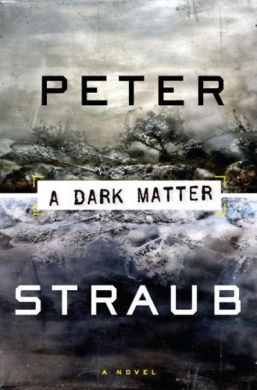 Yes, these awards were actually given out last week, so technically this isn't news. But I'm just getting around to it now, and you probably forgot who won already, so I'm sure this is still useful. Glad we could be of service.
The winners of the 2010 Bram Stoker Awards for Superior Achievement in the horror field are:
Novel: A Dark Matter, Peter Straub (DoubleDay)
First Novel (tie): Black and Orange, Benjamin Kane Ethridge (Bad Moon Books) & Castle of Los Angeles, Lisa Morton (Gray Friar)
Long Fiction: "Invisible Fences," Norman Prentiss (Cemetery Dance)
Short Fiction: "The Folding Man," Joe R. Lansdale (Haunted Legends)
Anthology: Haunted Legends, Ellen Datlow & Nick Mamatas, eds. (Tor)
Collection: Full Dark, No Stars, Stephen King (Simon & Schuster)
Non-Fiction: To Each Their Darkness, Gary A. Braunbeck (Apex)
Poetry Collection: Dark Matters, Bruce Boston (Bad Moon Books)
The Bram Stoker Awards have been presented annually by the Horror Writers Association since 1987. Winners are selected by ballot among active members of the HWA. In 2011 three new Categories will be added: Superior Achievement in a Screenplay; Superior Achievement in a Graphic Novel; and Superior Achievement in a Young Adult Novel.
What about Superior Achievement in a video game? Any year that doesn't include an award for Dead Rising is missing the boat, in my opinion.
The complete list of nominess for 2010 is here.