WAY OF THE WIZARD Giveaway
WAY OF THE WIZARD Giveaway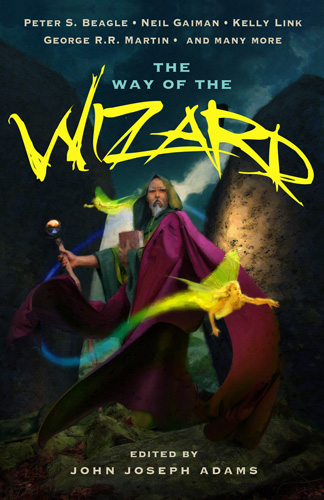 Over at Goodreads, editor John Joseph Adams is giving away 10 free copies of the stupendous WAY OF THE WIZARD anthology. The book is packed full of terrific fantasy tales featuring wizards, warlocks, witches, sorcerers, magicians, and other workers of magic.
I'm proud to have a story in the book ("The Thirteen Texts of Arthyria") but some of my personal favorites are George R. R. Martin's "Into the Lost Lands," Neil Gaiman's "How to Sell the Ponti Bridge" (possibly my favorite Gaiman tale ever!), Jeffrey Ford's mindbending "The Sorcerer Minus," Susana Clarke's mythic "John Uskglass and the Cambrian Charcoal Burner," Robert Silverberg's "The Sorcerer's Apprentice," Adam-Troy Castro's "Cerile and the Journeyer," Mike Resnick's haunting "Winter Solstice," and Kelly Link's superb "The Wizards of Perfil." And there are tons more great tales here.
Click over to http://www.goodreads.com/giveaway/show/10571-the-way-of-the-wizardand snag your free copy!
Cheers,
John