Goth Chick Crypt Notes: A Vincentenial in St. Louis
Goth Chick Crypt Notes: A Vincentenial in St. Louis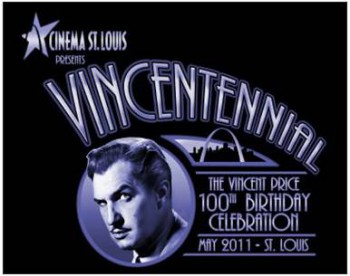 Get ready for a shocker.
Vincent Price is my all-time favorite actor.
And not that I ever was delusional enough to think I had Vince (I'm sure he'd let me, of all people, call him "Vince") all to myself, but I was surprised and excited to hear about a festival in St. Louis, MO celebrating his 100th birthday – the Vincentenial.
Ironic to think that at 100 years old, Vincent Price has finally achieved the exact look he had been berating Hollywood makeup artists to give him in many of his most classic movies.
Vincentenial is happening this month and my own favorite connection to Hollywood and all things indy-horror, writer and director Wyatt Weed, put me on to this fabulous event. He's helping to organize the festival and many thanks to him for the information below.
Iconic actor Vincent Price's long career stretched over 55 years, beginning in 1938 at the height of classical Hollywood cinema, reaching its apex with his legendary horror films of the 1960s and '70s, and concluding in his later years with abundant voice work and fine performances in "The Whales of August" and "Edward Scissorhands." Although sometimes regarded as a figure of camp – which he playfully encouraged in some contexts – Price was nonetheless an actor of real substance and range, and Vincentennial will provide a thorough exploration his life and film legacy.

Born in St. Louis on May 27, 1911, Price retained a fondness for his place of origin, and that love will be reciprocated with Vincentennial, a celebration of his 100th birthday in his hometown. Scheduled for May 19-28, 2011, at multiple venues (Washington University, Missouri History Museum, Hi-Pointe Theatre, the Muny in Forest Park, Sheldon Concert Hall and Art Galleries, and Star Clipper), Vincentennial will include the following components:

Screenings of nearly 20 of Price's major works.
Participation by filmmakers/actors, critics, and academics, who will conduct interviews, introduce and discuss films, and present lectures and special events. Participants include Victoria Price, his daughter and biographer ("Vincent Price: A Daughter's Biography), and Roger Corman, who will receive a Lifetime Achievement Award.
Exhibits of Price-related artifacts, artwork, and memorabilia at the Sheldon Concert Hall and Art Galleries and of Price-related comic art at Star Clipper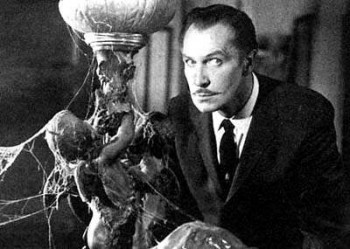 Only when you see the list of movies being shown as part of the festival, do you remember all the wonderful parts Vincent Price has played. Among the classics on the agenda are; The Masque of the Red Death, House of Usher, The Abominable Dr. Phibes, The Tomb of Ligeia and The Pit and the Pendulum just to name a few.
But if you can't make it to St. Louis for Vincentenial, don't despair. NetFlix and your local video store have a wide range of Vincent Price classics to choose from.
And how do I know your local video store has them? Any video store worth its bricks and mortar would.
Are you a fan of Vincent Price? Which of his movies is your favorite? Post a comment or drop me a note at sue@blackgate.com.