The Fantasy of Military History
The Fantasy of Military History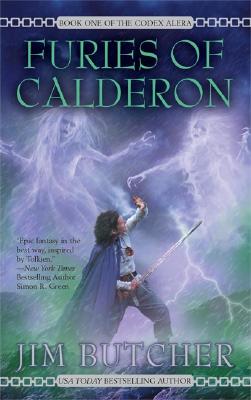 Being a fan of Jim Butcher's The Dresden Files and Roman history, I didn't hesitate to read through his Codex Alera series as each book came out. They are good, entertaining books, if not necessarily as absorbing as his demi-noire urban fantasy series.
But it is not my purpose to discuss the Alera books as to note a common error that is made in them as well as in many other fantasy novels. By my admittedly inattentive count, the indomitable Aleran military lost no less than six complete legions in the span of 25 years.
And by complete, I mean absolutely complete, in one battle, the number of survivors can be counted on a single hand. Contrast this with Roman history, in which only four Imperial legions were recorded to have lost their aquila, three of them in the same battle in the Teutoberg Forest under the command of Publius Quinctilius Varus.
Since Butcher's Vord exterminate literally everything they encounter, there is perhaps sufficient room for literary license to permit this exaggeration for effect. There is, however, little room to excuse similar exaggerations of martial lethality committed by other fantasy authors.

George R.R. Martin is famous for his ruthless willingness to slaughter characters, but his battles are also extraordinarily lethal. Nor is he alone in this, as there are few books or films that do not enjoy a touching scene of brave last stands or the lone, victorious hero, slumped exhausted over his bloody sword on the field of slaughter.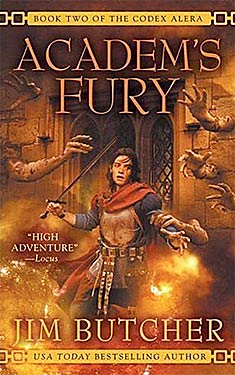 Unfortunately, I do not have the time today to compile the exhaustive list of examples that I had planned, but rest assured they exist and I would appreciate any comments adding examples of a military force being exterminated or nearly exterminated. For the fact is that few battles are anywhere nearly as lethal as is commonly imagined.
As I noted in the comments last week, the bitter three-day battle of Gettysburg resulted 3,155 out of 93,921 Union troops killed versus 23,231 out of 71,699 Confederate troops. That is a lethality rate of 15.9 percent, which is in the general vicinity of Waterloo, which despite its notorious brutality was only 11.4 percent.
And those battles took place during the Napoleonic era, when battle tactics had not yet changed to account for the increased lethality of firearms and medical treatment was rudimentary. Contrast, for example, the Battle of Cowpens during the American Revolutionary War, where 135 of the 3,062 combatants, (4.4 percent), were killed, or the famously bloody American battle of Tarawa, where 4.8 percent of the Marines and Navy personnel involved died. Granted, Japanese fatalities in the South Pacific tended to amount to nearly 100 percent, but that was due to the IJA's unusual refusal to surrender under any circumstances; the battles were much more akin to sieges than conventional infantry battles.
So, why the confusion? My suspicion is that because no one kept very good records of medieval battles, the historical reports tend to lump the killed and wounded together as casualties. Since most fantasy authors with an interest in history tend to be more social historians than military historians, it is not hard to see why they would imagine that medieval battles were far more lethal than they were in fact.
For example, the Battle of Agincourt is widely considered to have been among the most brutal battles of European medieval history due to the inability of the French cavalry to reach the English longbowman. It was basically the equivalent of the modern turkey shoot, as the heavily armored, dismounted French men-at-arms simply could not make their way through the mud that separated them from their English opponents. But even at Agincourt, the lethality rate was around 20 percent, while at the Battle of Hattin, which represented the complete destruction of the crusader forces of the Kingdom of Jerusalem, 3,000 of the 20,000 crusaders escaped, while many of the 17,000 "slain" were actually executed, enslaved, or eventually ransomed by Saladin after the battle.
There is no question that war is a terrible thing. But it should be kept in mind that battles, and especially medieval-era battles, almost never resulted in the complete destruction of one army, let alone both.