Speculate! The Podcast for Writers, Readers, and Fans
Speculate! The Podcast for Writers, Readers, and Fans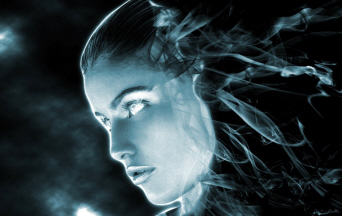 Speculate! is a podcast for writers, readers, and fans, run by Gregory A. Wilson and Bradley P. Beaulieu, two writers of speculative fiction. Speculate! will be sharing podcasts of several different types, including:
Fiction Reviews – discussions of novels or short fiction.
Author Interviews – interviews or roundtables with some of the great and new voices in speculative fiction.
Writing Technique – nuts and bolts discussions of writing technique that stem from the works we've reviewed.
Artist Interviews – just to shake things up, we thought we'd include some interviews with various artists in the speculative fiction arena.
In general, though we may not always stick to this formula, we'll be discussing a particular set of short stories or a novel, then we'll interview the author(s) in the following episode, and will finish up with a show where we get into the more nitty gritty details of writing technique. This allows us to dig deeper into the fiction we're discussing, and it hopefully allows you, the listener, to be both entertained and informed. We're always looking for suggestions for improvement, though, so if you have any thoughts on new topics or even authors we might interview, please feel free to discuss in our posts or send us an email through the contact page.
Gregory A. Wilson is currently an Associate Professor of English at St. John's University in New York City, where he teaches creative writing and fantasy fiction along with various other courses in literature. His first academic book was published by Clemson University Press in 2007; on the creative side, he has won an award for a national playwriting contest, and his first novel, a work of fantasy entitled The Third Sign, was published by Five Star Press in the summer of 2009. He regularly reads from his work at conferences across the country and is a member of Codex, the Writers' Symposium, Backspace, Absolute Write, and several other author groups on and offline. He is currently in the process of submitting his second novel, Icarus, to publishers, and is in the planning stages for a third work tentatively entitled Grayshade. He is represented by Roger Williams of the Publish or Perish Literary Agency. He lives with his wife Clea, daughter Senavene–named at his wife's urging for a character in The Third Sign, for which he hopes his daughter will forgive him–and dog Lilo in Riverdale, NY.
Bradley P. Beaulieu is the author of The Winds of Khalakovo, the first of three planned books in The Lays of Anuskaya series, published by Night Shade Books. In addition to being an L. Ron Hubbard Writers of the Future Award winner, Brad's stories have appeared in various other publications, including Realms of Fantasy Magazine, Orson Scott Card's Intergalactic Medicine Show, Writers of the Future 20, and several anthologies from DAW Books. His story, "In the Eyes of the Empress's Cat," was voted a Notable Story of 2006 in the Million Writers Award. Brad lives in Racine, WI with his wife and two children. He is a software engineer by day, wrangling code into something resembling usefulness. He is also an amateur cook. He loves to cook spicy dishes, particularly Mexican and southwestern. As time goes on, however, Brad finds that his hobbies are slowly being whittled down to these two things: family and writing. In that order…