Walking the Trail(er): Part One
Walking the Trail(er): Part One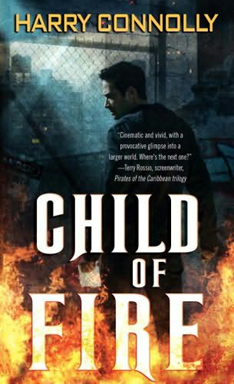 Did you know that there are awards for book trailers? They're called "The Moby Awards" and you can check the most recent winners (and losers) here. (There doesn't appear to be any listings for the years before 2010, probably because there aren't any.)
In case you haven't heard of them, a book trailer is like a movie trailer — a short video that's supposed to promote a book. Many of them look like movie trailers, and most are done on a budget (maybe I should say "without a budget").
But do they work? Do they entice readers to buy books?
It's an important question for me, because I'm making one.
Personally, although I've seen many fun and interesting book trailers, I've never seen one that moved me to purchase the novel. One came close, but "close" only counts in horseshoes and hand grenades, as the old saying goes.
Now, let's be clear: most book trailers are awful. If you went to the Moby Awards site, you'll see that one of them was labeled "Least likely to sell the book." The link for the "winner" in this category is dead, though. The author pulled it and posted this "improved" version.
If that's the improved version, I can't imagine the video that won the award.
Anyway, thirty seconds of searching on YouTube will show you more… er… unfortunate book trailers than you have time to watch. You'll see the authors reading their own work (which is not bad exactly, but certainly blah). If the book has a historical setting, you'll often get famous (public domain) oil paintings that have obviously been run through the "Ken Burns Effect" in iMovie along with a voice over.
And so on. Few authors want to sink thousands of dollars into a book trailer, and even fewer have the skills to do the film themselves on the cheap. Sure, some folks have access to a lot of money and skilled filmmakers but that's the exception.
There are ways to make a virtue out of a limitation, though. Some very creative work happens in strictly limited situations, yes?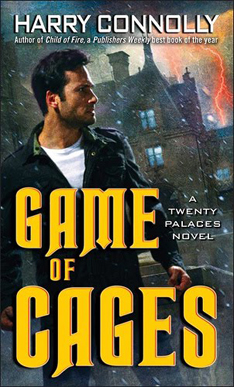 Comedy is best for this, I think. It's easy to be appealing on a budget if you are funny. Check out Libba Bray's promo for Going Bovine It's just the author in a cow suit being hilarious.
I kinda love that video.
Some authors go with paper dolls and simple animation. Some go with Legos and complicated animations. (Check out this nice one from Mario Acevedo — done by his son.)
And sometimes, things just get weird.
But going funny only works if the book is funny, or at least lighthearted in tone. If the book is, say, a contemporary fantasy thriller structured like a brutal crime novel (just to pull a… well… random genre out of a hat for no apparent reason :)) it would be false advertising to create a humorous trailer.
And there are few things more lame than awkward portentousness.
Check out this ten-minute short film dramatizing the opening chapter of one of Michael Connelly's best-selling Harry Bosch novels. No, it's not strictly a trailer, but it is a promotional video. I love the Bosch novels–they have a real weight to them–but this video manages to capture the modest pace while losing the tone and grit of books. It makes Bosch… boring. Which he isn't.
So, that's a lot of talk about how things can be done and probably shouldn't, but what does that mean to me, Harry Connolly, the author? (I'm sure that's the question you're asking yourselves.)
First, if I make a book trailer, it has to capture the tone of the novels. In other words, it shouldn't be funny.
Second, that means I need either a video of me reading an excerpt or a genuine trailer.
Third, nobody on this earth needs to see me on their YouTube.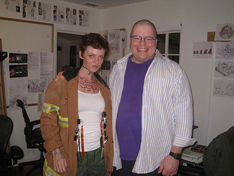 Fourth, that means spending money and hiring skilled filmmakers.
Luckily, I had the checks from the sales of French and German rights. It wasn't a fortune, but I hoped it was enough.
Also luckily, I have friends with filmmaking experience. They're award-winning documentarians and have had a lot of experience behind the camera. I contacted them, told them how much money I had to spend, and they didn't laugh at me. Off we went.
To be continued in part two.