NASA Announces Mysterious News Conference on Astrobiology Discovery
NASA Announces Mysterious News Conference on Astrobiology Discovery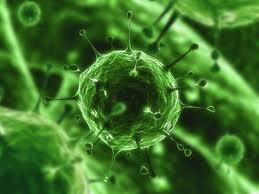 Okay, this is pretty cool. Freelance Black Gate operative John C. Hocking leaks word to us that NASA has announced a press conference this Thursday regarding an "astrobiology finding." The prestigious journal Science has also "embargoed details" until the conference:
NASA Sets News Conference on Astrobiology Discovery;
Science Journal Has Embargoed Details Until 2 p.m. EST On Dec. 2

WASHINGTON — NASA will hold a news conference at 2 p.m. EST on Thursday, Dec. 2, to discuss an astrobiology finding that will impact the search for evidence of extraterrestrial life. Astrobiology is the study of the origin, evolution, distribution and future of life in the universe.
Anyone who follows these things regularly knows they usually lead to some announcement about fossilized remnants that might once have been bacteria, maybe, in some rock in the arctic that once maybe came from Mars. Lame.  They hardly ever announce that alien life is hours away from totally devouring downtown Pittsburgh, or knocking over skyscrapers in Tokyo or anything like that.
But you never know. What does "embargoed details" mean? Does it involve suited men in late model sedans, monitoring the activities of journalists who don't respect the government's requests to "keep a lid" on this? We can only hope. 'Cause that would be cool.
In the meantime, the anticipation shall doubtless be far more delicious than the actual announcement, but that's OK. We have until Thursday to dream that maybe, this time, they'll announce that alien life has touched down in Oklahoma, and they're willing to trade advanced tech for more Chuck Berry CDs.