Mary Shelley's Frankenstein and the Power of Myth-Making
Mary Shelley's Frankenstein and the Power of Myth-Making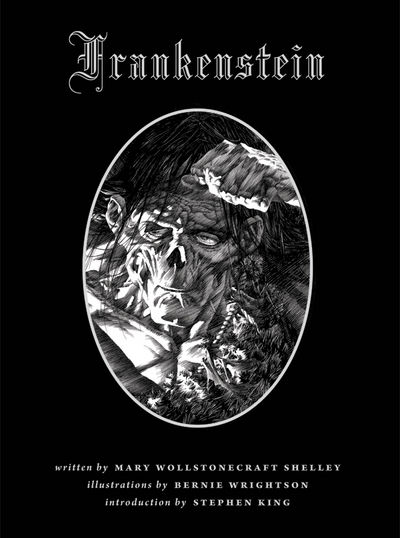 Mary Shelley's Frankenstein: or, The Modern Prometheus is a remarkable work. The book had its origin as a ghost story concocted during a weekend gathering of the literati on Lake Geneva. It became the modern myth best reflecting the ethical and moral issues that arise when technology consistently outpaces its maker's ability to reconcile progress with the established strictures of society. It remains a classic cautionary tale that has lost none of its relevance nearly 200 years since its publication. Despite this fact, it is an intensely personal story with strong autobiographical touches.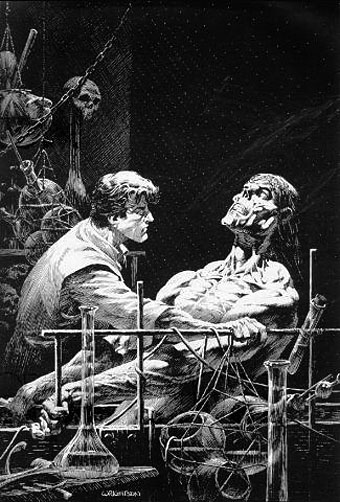 Mary Wollstonecraft Godwin was born in the late eighteenth century to outspoken liberal political theorist William Godwin and pioneering feminist Mary Wollstonecraft. Her mother died of complications giving birth to Mary. She grew up revering her parents' work and was encouraged by it to ceaselessly question authority in any form. At age 16, Mary began an affair with one of her father's most ardent followers, the poet Percy Bysshe Shelley who was five years her senior and married with small children.
Percy left his wife and family to travel the continent with Mary and her stepsister, Claire. He enjoyed affairs with both young women. Their unconventional living arrangement engendered much public outrage and ostracism wherever they went. Mary became pregnant with Percy's child, but the little girl died shortly after birth. Mary's father, who had criticized the institution of marriage in his writings, inexplicably turned his back on his unwed daughter for her licentious behavior.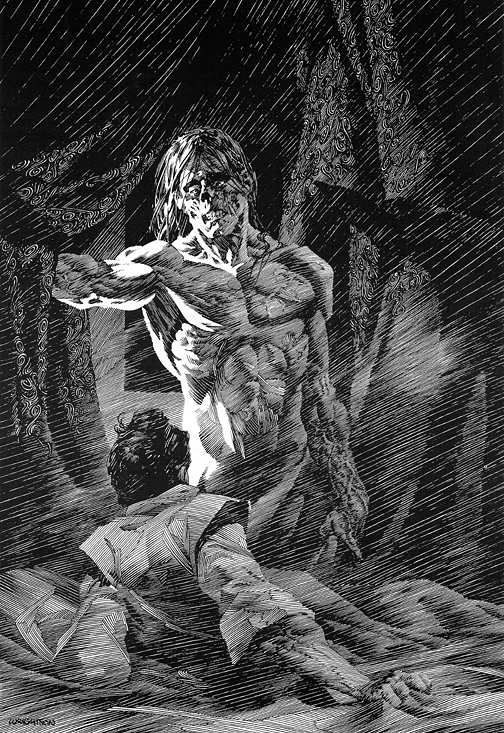 Percy continued to father children with his wife while continuing his affairs with Mary and her stepsister. He encouraged the girls to have affairs with a number of his friends as well. For her part, Mary suffered severe depression with recurring dreams of her dead daughter. In a partial desire to restore peace, the trio convened with Lord Byron and his lover, William Polidori at Lake Geneva in the summer of 1816. Byron began a lengthy affair of his own with Claire, soon fathering a child with her.
After several years of enjoying the free love that Mary's father had previously advocated in his writings, Percy and Mary wed following the suicide of Percy's first wife. Mary was 19 years old. Three more children resulted over the next six years, two of them once again dying in their infancy. The couple's marriage was an open one with many affairs on both sides, although Mary suffered from ill health and depression and feared the seriousness of several of her husband's liaisons would prove a threat to their domestic life.
The ultimate tragedy befell the family when Percy was drowned in a boating accident during a storm. Mary did not wed again, but continued affairs with men and women throughout the remainder of her life. Her outspoken political views often forced her into a life of exile. She continued to battle depression and illness before dying of a brain tumor in her early fifties.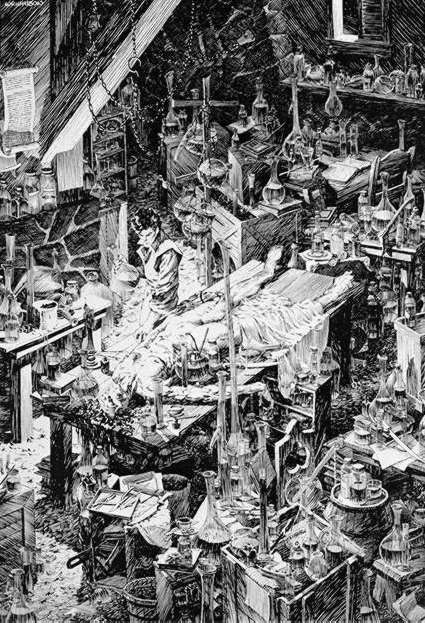 Mary poured all of her angst over having caused her mother's death and the insecurity and tragedy of life with Percy into the writing of her classic "ghost story." Her liberal education afforded her an unorthodox affinity with Prometheus in Greek mythology and with Milton's portrayal of Satan in Paradise Lost. She identified with these rebellious iconoclasts, abandoned children, and failed Creators and fused these varying influences together in shaping the tragic tale of Victor Frankenstein and his unnamed and unwanted offspring.
Victor, like Mary Shelley, is the product of an unorthodox libertine upbringing. He is likewise deeply affected by his mother's premature death. Victor is harshly critical of the church and the limitations of science (particularly their arrogance in failing to recognize their limitations). He instead pursues Gnostic and esoteric truths and becomes a keen student of the discredited alchemists of the past. It is not long before Victor moves from student to adept. He not only replicates, but improves upon their work in succeeding in reanimating a patchwork of corpses he has stitched together into a giant figure of a man.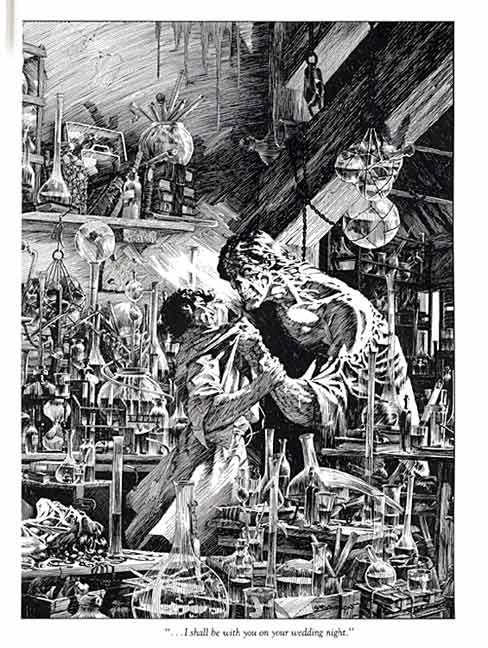 Frankenstein's creation is devoid of identity and affection. Abandoned by his father, he is unwanted and unloved. He has no kin and is completely amoral. This ultimate sociopath is startlingly intelligent and frightfully strong. His limited contact with society quickly robs him of his innocence, but he just as rapidly learns to read and speak. His desire for a mate is his one hope for salvation. Denied this, he resolves to torture and destroy his Maker. Milton, filtered through Shelley's perceptions, concludes that Creation abandoned by Creator must usurp His power. The scientist as God-killer and the child as parent-killer are themes that recur throughout the book.
Victor's unending string of tragedies from his mother's death, to his brother's murder, to a beloved family servant being falsely condemned, to his best friend's murder, to his wife's murder all lead to a suitably frozen landscape for the finale. The Arctic provides the perfect backdrop as a cold world devoid of warmth and kinship.
This is the only appropriate emotional setting for a father and son who know only hatred for one another in place of love. The only peace for those who despise existence is to cease to exist. Victor and his offspring can only find misery. They are lost, therefore they suffer as much as they suffer and so remain lost. They are trapped in an unending cycle of pain that can only find release in death.
---
William Patrick Maynard was authorized to continue Sax Rohmer's Fu Manchu thrillers beginning with The Terror of Fu Manchu (2009; Black Coat Press). He is currently working on a sequel, The Destiny of Fu Manchu as well as The Occult Case Book of Sherlock Holmes. To see additional articles by William, visit his blog at SetiSays.blogspot.com