Jennifer Rardin, April 28, 1965 — September 20, 2010
Jennifer Rardin, April 28, 1965 — September 20, 2010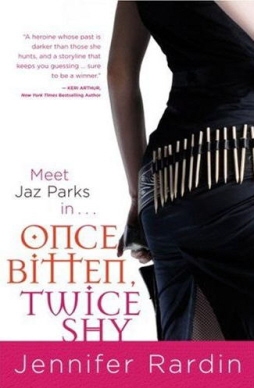 Jennifer Rardin, author of the Jaz Parks series of contemporary urban vampire novels, died unexpectedly at the age of 45 on Monday, Sept. 20.
Her first novel, Once Bitten, Twice Shy, was published by Orbit Books in October 2007. It was followed by Another One Bites the Dust, Biting the Bullet, Bitten to Death, One More Bite, and Bite Marks.
The seventh volume in the series, Bitten in Two, will appear in November, and the eighth and final book is scheduled for June, 2011.
Rardin's death took her fans by surprise.  Her most recent blog post, three days before her death, is upbeat and filled with details of her trip to Kenosha. Her obituary does not list a cause of death.
Rardin was born in Evansville, Indiana and lived in Robinson, Illinois. She leaves behind a husband and two teenage children.
More information can be found on her online bio and the Jaz Parks Wikipedia entry.