The Best Sword & Sorcery Stories
The Best Sword & Sorcery Stories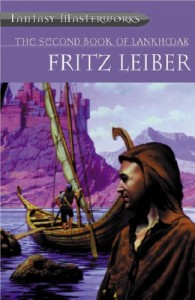 Over at SF Signal, editor John DeNardo asked ten science fiction and fantasy writers and editors to pick the best sword and sorcery stories, and explain what makes them so good.
The writers include Black Gate authors James Enge and Martha Wells, as well as Steven Brust, Mercedes Lackey, Mary Robinette Kowal, Mark Chadbourn, P.C. Hodgell, Gail Z. Martin, Brandon Sanderson, and Lou Anders.
Here's what James Enge had to say, in part:
There's no doubt in my mind that Fritz Leiber's series about Fafhrd and the Gray Mouser are the uneven apex of the disreputable S&S mountain…. Leiber was a gifted storyteller and stylist who used the stories to explore what the world is, how it's made, what the people there are like. Every story takes you someplace different and extends your knowledge — whether the heroes are fighting gods on Rime Isle, ghosts in the unnamed west, or rats or the Thieves' Guild or advertisers in Lankhmar city, Leiber doesn't do retreads. And Leiber understands, as few writers do, how horror and humor are two sides of the same coin; likewise love and grief.
It's a fascinating list, and well worth reading. And you're sure to find more than a few good recommendations, whether you're new to S&S or an old sword-brother.
The complete article is here.