Goth Chick News: These Are A Few of My Favorite Things
Goth Chick News: These Are A Few of My Favorite Things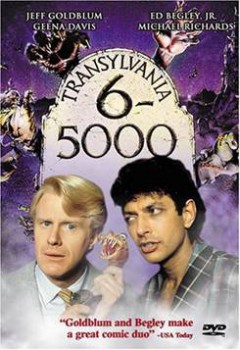 This is the second of two installments which I pre-wrote for the Goth Chick Intern to gratefully post on my behalf.
In a strange fit of wanton generosity I found myself also agreeing to allow the little minion to come up with a title for this entry, so in the event it is lame (heaven help him if he used a Sound of Music reference) please accept my apology in absentia, and rest assured my response will be swift and merciless upon my return.
Rather than enjoying the wee bit of freedom he has recently been allowed, he will once again be banished to the windowless broom closet in the bowels of Black Gate headquarters. I should know better than to succumb to a flush of good will brought on by an impending foray into the paranormal.
But more on that later.
When last we discussed the mutual enjoyment we get from insinuating movie quotes into situations at wickedly appropriate (or inappropriate) times, it got me to thinking about the sources of those quotes – be they movie, book or music. It also occurred to me that everyone has a "Top Ten" list which represents their own mental comfort food; i.e. the entertainment you go to when you've had a bad day, or a good day, or just a bored-to-sobs-rainy-afternoon day, and are assured you'll be welcome. These sources have seeped into our daily lives in the form of quotes or lyrics, and therefore permeated the lives of our friends and families as well.
So, it is to our own personal Top Ten lists that I wish to pay homage this week, and I invite you to share yours. If you love it, the rest of us just might love it too.
And as I have multiple top ten lists, I'll stick to the one that pertains to my favorite genre (bet you can guess).
So here it is, in no particular order. 
I think I've read this book a dozen times or more, and it scares the crap out of me every time.
Any story that can take a broad daylight winter scene in the middle of a Norman-Rockwell-like town and turn it into a scenario that will give you nightmares for a week, gets an automatic place on this list.
But skip the movie version since, besides sharing a title, there's little else in common between the two.
I've beaten this topic to death. I love this movie. Enough said.
To be fair, the book was pretty good. But in a rare turn of events, it's second to Stanley Kubrick's in-your-face visual rendering of Stephen King's written tale.
Oh, and we're going to pretend that made-for-TV mess didn't happen at all.
If something can be so ridiculously bad, it's actually hysterical, that sums up this movie.
Long before anyone had heard of Seinfeld or "Kramer," Michael Richards was making his third career movie appearance along with Geena Davis, Ed Begley Jr, Carol Kane and Jeff Goldblum in this cheesy comedy.
Set in Dracula's castle, which has recently been turned into a hotel, the movie is so absurd it's hard to explain. But trust me, if you haven't seen it, put it on your Netflix list pronto.
4. "Bella Lugosi's Dead" – Bauhaus
It was a difficult decision to not put The Hunger on this list but the music used in the soundtrack by THE original "goth" group called Bauhaus absolutely couldn't be left off.
Though it was first released in 1979, the title track has been used in several other horror movies and television shows including Dead Man's Curve and Fringe. If you can get your hands on one of the 5000 vinyl versions coveted by collectors, you've struck gold.
The rest of us can download it from your favorite music site where it remains a best seller.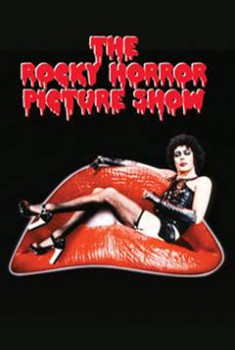 If you're a Black Gate fan I'm guessing I don't need to talk up either of these choices.
But if you haven't see the movie in public, I urge you to seek out one of the many occasions (mostly around Halloween) to watch it with several hundred rabid fans, preferably at a midnight showing.
Oh, and you'll need to come is some sort of costume or be prepared to have that same screaming crowd yell 'VIRGIN!!' at you until your ears bleed.
After this monumental event you won't be able to avoid getting the soundtrack, as it's the only way to eradicate the songs what will worm their way into your brain.
If it's good enough for Halloween at the Playboy mansion, then I'm not alone in picking this as the ultimate soundtrack for all my October events.
Over a year in production from my favorite boys at Midnight Syndicate, this CD features the perfect blend of classic 80s-style horror movie music with Midnight Syndicate's signature dark, gothic orchestration.
And why wait for Halloween anyway? Play it loud on July 4th or something and really freak out the neighbors.
Whether or not you're a fan of Rice's vampire tales, her foray into witchcraft stands on its own merit.
Add to that Rice's attention to historical detail and this story — which follows the Mayfair family for 300 years — is lush and horrifying in equal measure.
Ever wish you had a demon to do your bidding (and who doesn't)? The Witching Hour will give you an idea of the price you and all of your future heirs will pay for the privilege.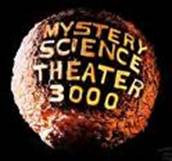 Known as "MST3K" to us cool kids, this show started out on a cable access channel and graduated to full blow cult status.
Ever sit around with your friends and cut up on a cheesy horror or science fiction movie? MST3K is the same thing on steroids, complete with adult humor and jokes you wouldn't repeat in front of your Mother.
Ever laugh so hard you blow Dr. Pepper out of your nose? You will when you set up your own MST3K marathon by renting the episodes grouped by season.
They're available at most local video stores or from Netflix.
Mix a beach full of delectable tourists and a city-boy police chief with a touch of Moby Dick, then add in a gi-normous shark and even by today's impressive CGI standards, we're gonna need a bigger boat.
But skip all the sequels.
They suck.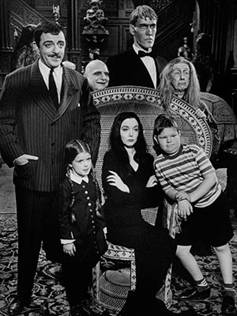 If you're gothic in an 'old school way' then this 1960's television series inspired by the Charles Addam's comic strip in The New Yorker magazine, is right up your dark and stinky alley.
The passionate Gomez and Morticia Addams, along with their unusual sadistic brood, made the leap into movies in the 1990's (priceless comedy from Angelica Houston and the late Raul Julia) and finally into live theater in 2009, when Addams Family the Musical opened in my beloved Chicago and then moved to Broadway.
It's all fabulous, but the original, black and white TV series still kills me.
All 55 episodes were released in 2007 as a DVD collection and are now available on Amazon for around $54.00. Well worth the dig.
---
Talk to you next week when I'm back at my desk and the Goth Chick Intern has been returned to his underground bunker until the end of the semester, as is only proper. If he's lucky, I'll poke some air holes in the walls.
By the way, I'll be in the market for another Intern soon.
Any takers?