Short Fiction Beat, Shameless Self Promotion Division
Short Fiction Beat, Shameless Self Promotion Division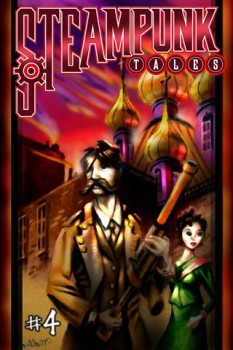 Steampunk Tales offers an interesting convergence of the new and old,  a pulp magazine for the iPhone (don't worry, non-Apple heads, there's also a downloadable PDF version). Volume 4  features ten stories:
"Convergence Culture, Pt. 2" by C.B. Harvey
"The Brass Pedestal" by Natania Barron
"The Gods of War" by Arkwright
"Miluth" by Alison Boyd
"Stormada, Pt. 3" by SatyrPhil Brucato
"An Unfortunate Engagement, Pt. 6" by G. D. Falksen
"Sideways" by Andrew Singleton
"The Choice for Cibyl" by David Soyka
"The Steam Mapper" by Clark Sumner Edwards
"The Juggernaut" by Rajan Khanna
And, yes that Soyka fellow happens to be directly related to me in the most direct way possible. But, check the issue out, anyway.