Public Opinion In the Age of Fractured Culture
Public Opinion In the Age of Fractured Culture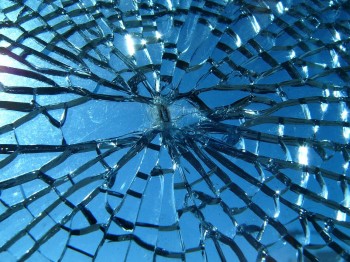 This is a direct follow up to James Enge's post yesterday, Metabloggery. Being completely devoid of ideas as to what to write about here this week — the previously fertile blog fields of my mind having been trampled by a Diplodicus — I thought I'd just jump on in and add my own spin on what James is talking about (which, of course, you've already read). In some way, my lack of a ready topic only proves we writers shouldn't be fooling around with blogs — after all, I spent most of my free time this week writing fiction, of all things.
But James is right about the potential for trouble that arises when writers pick up the e-pen and scribble without any sort of editorial check or, quite often, without even taking a deep breath and counting to ten. Thus far, I've been lucky to avoid getting the dog doo of web embarrassment all over my new trainers — but only because I'm pretty strictly averse to talking politics, religion, or current affairs online (especially on my blog). Call it cowardice, or call it forbearance, but honestly I think it's mostly just laziness. I mean, if I'm going to get into a long, drawn-out argument and be forced to commit to one side or another, let it be about something important, like Early vs. Late Heinlein, or the virtue of Conan pastiches, or whether the Dune sequels are worth reading.
______
James' post is quite obviously inspired by a certain brouhaha that can be found by anyone taking the trouble to look. The brouhaha is a case of extreme foot-in-mouth disease, a near terminal case in fact, in which a writer, on his live journal, spews all sorts of mad and offensive stuff. It's the kind of thing that sticks in people's memories, and alienates not just potential readers, but editors and publishers as well.
But it got me thinking about extreme opinions and how they tend to win over ardent disciples just as much as they repulse the rest of us.
We are experiencing a time of cultural fragmentation. In previous times, where entertainment and information sources were limited, wide swathes of the population had a great amount in common — whether it was having seen the last episode of The Honeymooners, read the most recent installment of Dickens' latest novel, or receiving the Eucharist alongside the rest of Christendom from the universal church — these are ties that bind. The potential for massive dissemination existed — Jackie Gleason on the TV sets of half the country — as did the potential for serious consequences whenever the majority opinion was flouted — such as, oh, the Albingensian Crusade.
But now, we are our own little media empires, at least at the level of consumption. Millions of are songs available in a highly portable device that doesn't even make us listen to a whole album anymore. Every movie (and what a lot of them there are these days!) ever made is available on our computers — from torture porn to Ken Burns, numbskull Hollywood blockbusters, Italian art flicks, and animated stories about cheerful rodents. Even the news we get is based on the point of view of the networks we choose to follow — do they tell us what we believe to be true, what we want to hear?
When the concept of a subculture was advanced, it was assumed that there would be an overarching capital-C Culture which was the dominant player in the relationship. Will that be the case thirty years from now? How about ten?
In the world of entertainment, the fracturing of culture is already here. People don't have to read, or watch, or listen to anything they don't want to experience, and so can live in a privately designed world of their own devising. Dissemination of ideas is much easier, but choice now leads to a lower level of awareness and of adoption across the board. More and more it is specialization in the arts that seems to be rewarded — while far less people may be fans of a specialized project, oh what motivated and lucrative fans they tend to be! While blockbuster successes like J.K.Rowling's are still possible, for how long will it remain so as we shrink more and more into our private worlds of a billion choices?
All of this means it's possible to believe, and to be passionate about, absolutely anything these days and find strength in numbers. It's a beautiful and simultaneously terrible thing, as shut-ins, bullied kids, or geeks like me find solace and support in much the same way as racists, conspiracy theorists, and other assorted whack-jobs. No one is ever alone in holding an opinion in our fractured modern world of a myriad subcultures, and one thing I'm certain of is while the internet will bring every ill-conceived rant to the attention of millions of those who disagree with it and hate the author for it, it will also galvanize a legion of admirers.
So, is it really bad for a writer to have a blog in an age where any sort of attention translates into publicity and no opinion is too extreme to find adherents? I can't be certain, but I'll be sure to let you know how my future essays on universal puppy euthanasia and the impressment of seniors into labor gangs are received.
__________
BILL WARD is a genre writer, editor, and blogger wanted across the Outer Colonies for crimes against the written word. His fiction has appeared in numerous magazines and anthologies, as well as gaming supplements and websites. He is a Contributing Editor and reviewer for Black Gate Magazine, and 423rd in line for the throne of Lost Lemuria. Read more at BILL's blog, DEEP DOWN GENRE HOUND.