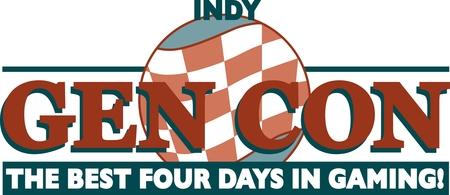 Gen Con has threatened to move out of Indiana if Republican Governor Mike Pence signs a controversial anti-gay law into effect.
Gen Con, the largest gaming convention in North America, began in Gary Gygax's home in Lake Geneva, Wisconsin, in 1967; from 1985 to 2002 it was held in Milwaukee, and in 2003 it moved to its current home in Indianapolis, Indiana. Attendance last year was more than 56,000, making it the largest convention of any kind in the state.
The bill in question, Senate Bill 101 (SB101), has already passed the state legislature and is expected to be signed by Pence soon. It allows business owners to refuse to serve same-sex couples if they have religious objections, in the same manner that white business owners once were legally permitted to refuse to serve black customers in many southern states.
---