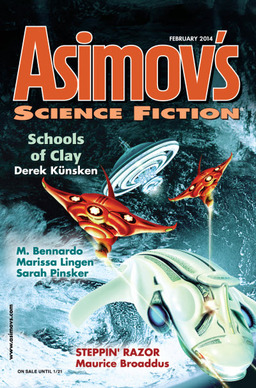 A little while ago, I blogged about The Economics of Short Fiction and feedback was that there's interest in a short series (no pun intended) on the selling of short fiction, which is a fascinatingly complex topic.
To be clear, this won't be about the craft of writing. I've got lots of thoughts on creativity and the craft, some of which came out in an interview I gave to the excellent podcast the Creative Writer's Tool Box.
In this first post on selling short fiction, I want to tackle three important pieces: (1) finding markets, (2) knowing the markets, and (3) knowing yourself.
So let's assume you're reading this post because you've written a short story, of say 5,000 words, and you've never looked at markets before. That's where I was about eleven years ago.
Finding markets
There are a few places that compile market information on publishers of short fiction. I know some people swear by others for their multifunctionality [like www.duotrope.com or The (Submission) Grinder], but I find www.ralan.com far easier to use because independent of filters, there's a list I can just browse. I've donated money to Ralan because I find this site so useful.
At Ralan, under the banner, you'll see links to click on Pro markets, Semi-Pro markets, Pay markets, and Token markets (which I believe was once called 4-the-luv markets, which seemed more evocative to me). Pro markets pay SFWA rates, which are 6 cents a word and more. Semi-pro markets pay 3-5 cents a word, pay markets pay 1-2 cents, and token markets are anything below that. Ralan also shows you the lengths they publish and any sub-genres (ex.: sf/f/h means they take science fiction, fantasy and horror).
---