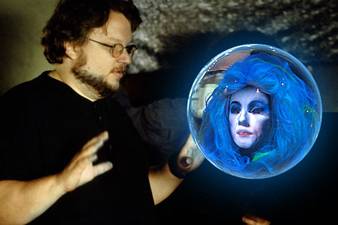 Is it possible to wait for something for a very long time and still find it lives up to your expectations? If you're like me, you probably have some pretty profound examples on both sides of the argument, especially where movies or books are concerned.
This week, there are (finally) updates on two movies that I have personally been anticipating for over a year, with news on one being somewhat of a disappointment.
To start, in January, 2013 I reported Disney had tapped Guillermo del Toro to reboot the Haunted Mansion. In case you haven't been keeping track, there had been a 2003 attempt to bring the backstory of the popular theme park attraction to the big screen starring Eddie Murphy.
But if you don't remember it, consider yourself lucky.
Needless to say, the idea that the man behind Mama and Pan's Labyrinth was taking what could potentially be an R-rated swing at Haunted Mansion gave me chills (in a good way).
However, del Toro had and continues to have quite a lot of irons in the fire, including Pacific Rim 2, Kung Fu Panda 3, and a creepy, animated version of Pinocchio, among others. All this makes me ever-so-slightly worried that del Toro is spread too thin to give Haunted Mansion the attention it deserves.
---