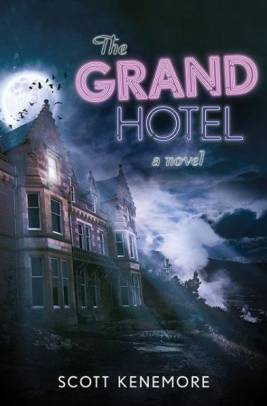 When exploring the back roads on the far outskirts of my beloved New Orleans, it is not unusual to spot the occasional decrepit plantation home.  It will be there, nearly out of sight behind the dense, mossy trees, but you can just spot the vine-covered columns barely supporting what was once a magnificent monument to the splendor of the "Old South."
The sight of such a house, nearly consumed by the wildness lurking just beyond the paved road, always ignites sadness and dread in equal measure; sadness at the idea that this once, much-loved structure has been abandoned to the swamp, and dread at the idea that those who once loved her might still be doing so while peering back at you from behind those rotted lace curtains.
An isolated, deteriorating mansion sitting at the end of an overgrown road triggers something in all of us.  You hear "I dare you" in the back of your mind.  You wonder if there's a flashlight in the trunk and you start thinking there would be no harm at all in going up one or two of the porch steps, just to see…
Author Scott Kenemore knows exactly how we feel.
He welcomes you to The Grand Hotel, where nobody checks out.
Where the desk clerk invites you into his mysterious and crumbling hotel, then takes you on a little tour to introduce you to the hotel's "long term" residents who only look like they never call for room service.
As the very proper and solicitous clerk takes you deeper and deeper into the heart of the hotel, secrets that have been hiding for eons begin to show themselves. Although your guide seems quite prepared for this experience, there is some question as to whether or not the rest of the world shares his readiness.
---