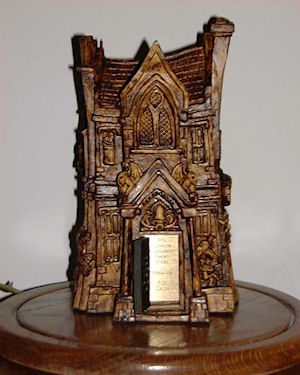 Regarding the actual item you get to put on your mantel; as awards go, forget the Oscar statue and give me a Stoker any day. You have to admit – it's pretty darn cool.
The Horror Writers Association (HWA), who have been honoring the premiere writers in horror and dark fiction since 1987, announced their nominees for the 2013 Bram Stoker Awards last week.
So if you don't have time to sit cross-legged in the horror section of your fast-dwindling local bookseller to get a bead on the best new writers in this genre, then the annual Stoker nominees announcement could be a shortcut to creating your reading list for the next twelve months — if you're so inclined.
And I am.
So without further pontificating, here are the 2013 Stoker Award nominees.
Superior Achievement in a Novel
NOS4A2, Joe Hill (Morrow)
Doctor Sleep, Stephen King (Scribner)
Malediction, Lisa Morton (Evil Jester)
A Necessary End, Sarah Pinborough & F. Paul Wilson (Thunderstorm)
The Heavens Rise, Christopher Rice (Gallery)
---