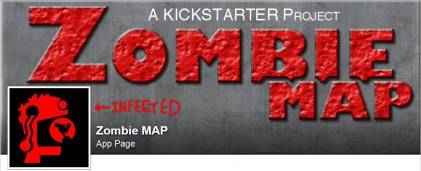 Here in the underground offices of Goth Chick News, the only thing we appreciate more than a blended, adult beverage is an independent film; more specifically, an independent horror film.
So guys like Wyatt Weed from Pirate Pictures and Roze (who like all icons goes by one name only) are serious heroes around here.  And though the whole Pirate Pictures crew have been Black Gate regulars for some time, Roze wasn't slated to make an appearance until early next year.
If you aren't familiar with his work, Roze is an Arizona-based writer/director with a passion for the macabre. Roze and his wife Candace co-founded the independent production company Gas Mask Films, which made its debut in 2006 with Denial, a short film screened at the Cannes Film Market Short Film Corner. In 2008, the feature-length film Deadfall Trail was shot and produced entirely in Arizona for less than $80,000. After the success of Deadfall Trail, Gas Mask Films went on to produce the feature horror film, Speak No Evil, slated for wide release by Lions Gate in 2015.
And 2015 is when we expected to tell you about Roze — that is until he floated over an idea that was just too perfect not to pass along.
---