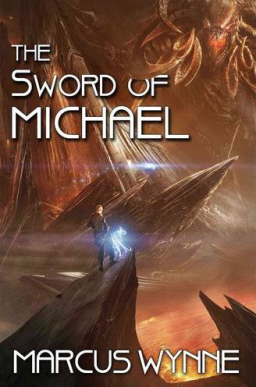 When a publicist contacts me in October to see if I'd like to review a new novel with demons and zombies, written by an exorcist, I think two things. First – monsters? Perfect timing, it is October after all. And second – do exorcists actually have publicists?
The answer apparently is yes, and good ones at that.
The publicists are none other than our friends over at Wunderkind PR who have always been excellent sources of Goth Chick News material. The novel in question is The Sword of Michael; book one in a new contemporary fantasy saga. And the author is Marcus Wynne, a trained depossessionist.
To be honest, I wasn't sure where to look first. The book certainly caught my attention, as the Wunderkind team knew it would. But as a devotee of such things, it was the word depossessionist which drew my attention immediately, as I had never heard the term before. What I learned was this:
Depossession is the act of exorcising attached discarnate human spirits and nonhuman spirits, allegedly attached to living people, causing a host of physical, mental, and emotional ills. Various types of depossession are practiced throughout the world and are different from exorcisms which refer to demonic possession.
Okay, click "add to dictionary" on the word depossession — now I'm extremely interested. But before we explore Marcus Wynne and his fascinating vocation, let's start with a look at his book, The Sword of Michael.
---