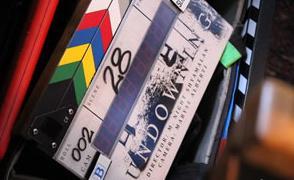 It's been nearly a year since we wrote about M. Night Shyamalan leaking a few cryptic Tweets about his double-secret "micro-budget" film called Sundowning – or at least that was what it was titled on the clapboards.
To clarify, "micro-budget" is the latest, sexier term Hollywood has assigned to "indy" films, or rather films made outside of the studio system and without their financial backing. Then all you have to do it take a quick look back at M. Night's last few outings to know that making a film inside the studio system is probably not a viable option for him at the moment (see After Earth and The Last Airbender: though personally I had a ton of fun with Devil).
Back in February, 2013 M. Night was sequestered somewhere in snowy Pennsylvania with a paltry crew of ten, cast included. Considering the setting, the title and the fact that some fairly significant horror movies have been filmed on shoestring budgets, we here at Goth Chick News along with our favorite fan boys had our money on a vampire movie.
I mean even a good set of fangs are fairly reasonable cost-wise, and everyone in New England is pasty this time of year anyway…
---