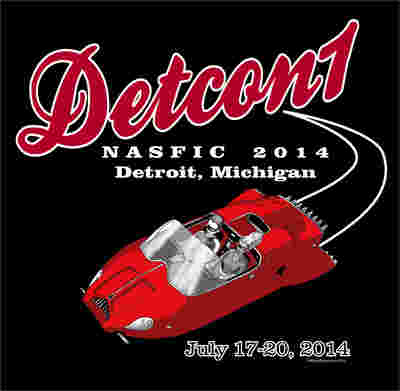 This weekend, I have the pleasure of attending the DETCON1 in Detroit, the North American Science Fiction Convention. I have never been to a NASFIC, but it rose on my list of cons after seeing how sincere the organizers were in having a diverse body of panels and panelists. Not just from a standpoint of age and background, but the mediums that are represented too. I will be doing four panels, two of them on Afrofuturism.
Pretty cool. Still, I feel trepidation. When you go on a vacation (and that's what con-going is), the real world does not stop. And in the real world, the host city Detroit is in dire straits. With property so cheap, gentrification is at an extreme level. Corporations are buying up whole blocks. Citizens who can't pay their water bills are getting the utility shut off.
It is nice that the city can attract events like NASFIC or the recent Allied Media Conference. But I hope that we aren't so busy celebrating spec-fic to at least acknowledge that we're in a city where the poorest people don't have water.
I don't know why anybody reads The Hunger Games. You want dystopia, just read Reuters.
But that's the irony of dystopia. Writers make novels about the types of issues that marginalized communities face every day, and pass it off as something that could only happen in the future.
---