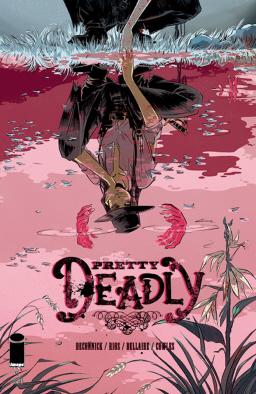 I still remember the first time I read Sandman. I didn't read comics back then: I thought of them as longer versions of the strips in the Sunday paper and didn't give them much other thought. Then one day, I was sitting in the metal working classroom in High School, and Morley, a red-haired skinny punk rocker I still wish I had gotten to know better, handed me a comic book and said, "You should read this. It's awesome."
I knew from the cover, a strange collage that was both enticing and off-putting, it wouldn't be what I expected. But I had no idea what I was in for. I didn't like the art, and some of the references confused me, but otherwise, I was completely blown away. It was one of those life altering experiences: not only did I discover Neil Gaiman, I discovered comic books. That first volume completely changed the way I thought of storytelling and visual design, the way that myth and story could dance together, and the way the mythic and mundane could crash together.
Twenty years later, I had that experience again. Kelly Sue DeConnick and Emma Rios' Pretty Deadly is a lush, gorgeous and lyrical graphic novel, a mythopoeic western that plays with the conventional gunslinger tropes while bringing in elements of horror and folklore. And what ties it all together is the song of Death-faced Ginny.
---