"They're here already! You're next!"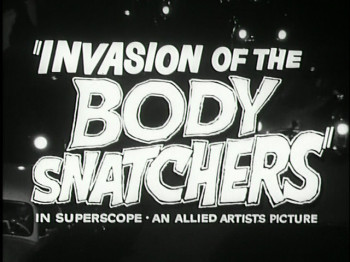 Now that's the voice of paranoia if ever I heard it, but those final lines from the original Invasion Of the Body Snatchers (1956) still ring true today. In this increasingly digitized, on-camera, drone-filled world, how could they not?
Having already seen the atmospheric 1979 remake (directed by Phillip Kaufman), I fully expected the original Invasion to be clunky, loaded with lousy actors, and filmed by some dim-witted amateur with no understanding of cinematic composition. Imagine my surprise: Invasion is genuinely unsettling, well acted, and maintains a taut, fearless pace throughout.
The aces up its sleeve? Director Don Siegel, for one, and screenwriter Daniel Mainwaring, whose take-no-prisoners script delves deeply into the twin human terrors of identity and sleep.
---