The Top 50 Black Gate Posts in June
The Top 50 Black Gate Posts in June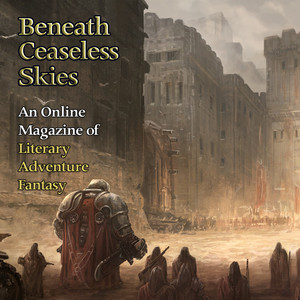 According to our badly-overheated traffic meter, you folks visited the Black Gate blog in record numbers last month (and you left a mess in the visitors lounge, too. Seriously, what's with all the Taco Bell wrappers?)
Still, we're glad to see you. I was pleased to note that our most popular article in June was Fletcher Vredenburgh's look at our distinguished competition, Heroic Fantasy Quarterly and Beneath Ceaseless Skies, and his assessment of the best new Sword and Sorcery of the last twelve months. Close behind was Scott Taylor's newest Top 10 list, "The Top 10 Role Playing Games of All Time," and Patty Templeton's interview with uber-editor and 21st Century Renaissance Man, John Joseph Adams.
Rounding out the top five were Douglas Draa's review of Michael Shea's horror classic The Color Out Of Time, and our coverage of Jean Rabe's resignation as editor of the SFWA Bulletin.
The Top 50 Black Gate posts in June were:
The Top 5o Black Gate blog posts in May are here, and you can see all 93 posts we made in the month of June here.