Night Shade Attempts to Avoid Bankruptcy with a Sale to Skyhorse Publishing
Night Shade Attempts to Avoid Bankruptcy with a Sale to Skyhorse Publishing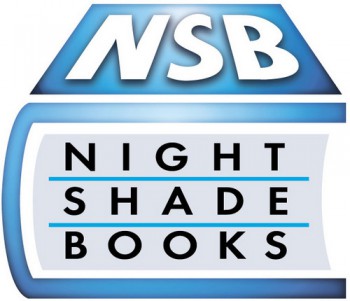 Word has begun to spread this morning that Night Shade Books is in negotiations with Skyhorse Publishing and Start Publishing in an attempt to avoid bankruptcy.
Night Shade has contacted authors to explain the situation, and excerpts from those letters have been posted online:
As you probably know, Night Shade Books has had a difficult time after the demise of Borders. We have reached a point where our current liabilities exceed our assets, and it is clear that, with our current contracts, sales, and financial position, we cannot continue to operate as an independent publisher. If we filed for Chapter 7 bankruptcy, or liquidation, the rights to your books could be entangled in the courts for years as could past or current unpaid royalties or advances. However, we have found an alternative, which will result in authors getting paid everything they are due as well as finding a future home for their books, subject to the terms and conditions stated in this letter.
The deal is not yet finalized and, in fact, hinges on how many authors approve changes to their existing contracts.
Some, including Jeff VanderMeer, have asked the publisher to revert rights back to authors prior to declaring bankruptcy. That's not likely to be an option however, as its existing publishing contracts are Night Shade's most valuable asset. As Harry Connolly points out on his blog, bankruptcy courts generally frown on publishers who do that, and such revisions are routinely overruled in court during bankruptcy proceedings.
The loss of Night Shade would be a real blow to the field. Known for taking risks on new writers, they've also published some of the most celebrated authors in the genre, including Paolo Bacigalupi, Iain M. Banks, Martha Wells, Manly Wade Wellman, Greg Egan, Glen Cook, Kage Baker, Jay Lake, Elizabeth Bear, Lucius Shepard, and many others. But there have been omnibus signs for the past several years, including a deep sale last April, authors leaving their stable, and others. Publishers Weekly has more detail on the potential sale here; io9's report is here.